SUNMAX
Regular price
$3,598.00 USD
Regular price
Sale price
$3,598.00 USD
Unit price
per
Sale
Sold out
The SUNMAX Ride-on Floor Scrubber efficiently and comfortably cleans large areas, reducing operator fatigue and ensuring consistent results across various floor types. It provides cost-effective, high-quality cleaning solutions with eco-friendly features, reduced water usage, and easy maintenance.
Covers large areas quickly and efficiently:
Cleaning Width: 22"
Suction Cleaning Width: 31"
Squeegee Working Width: 31"
Max Coverage: 41,000 ft²/h, 20,500 ft²/tank.
Clean Water Tank: 18.5 gal (70 L)
Dirty Water Tank: 18.5 gal (70 L)
Brush Rotation Speed: 170 RPM
Brush Pressure: 51 Lbs
Continuous Working Time: 5 Hours
Charging Time: 8 hours (SM70) / 3.5 hours (RT70)
Features
Operator Comfort: the comfortable seat reduces operator strain, and ergonomic steering enhances control and stability.
Increased Productivity: Powerful motors and large tanks provide effective dirt removal, completing cleaning tasks in one pass.
Consistent Cleaning: Automated systems ensure uniform cleaning with consistent brush pressure, water distribution, and suction.
Versatility: Suitable for various hard floor surfaces, including marble, tile, epoxy, and more.
Durability: Corrosion-resistant and impact-resistant design ensures longevity.
Enhanced Maintenance: User-friendly controls and diagnostics simplify upkeep.
Cost-Effective: Increased productivity and efficient cleaning lead to long-term savings.
Included Parts:
Rechargeable Lead-acid Batteries*1 (SM70) / Lithium Batteries*1 (RT70)
Charger*1
Adjustments Assembly Squeegee*1
Adjustments Assembly Squeegee Rubber*1
Heavy-Duty Brush*1
Burnishing Pad and Pad Holder Set *1
⚠️ Note: Use cleaning chemicals without oxidizing agents, chlorine or bromine, formaldehyde, or mineral fluxes, such as acid or alkaline cleaners.
Share
View full details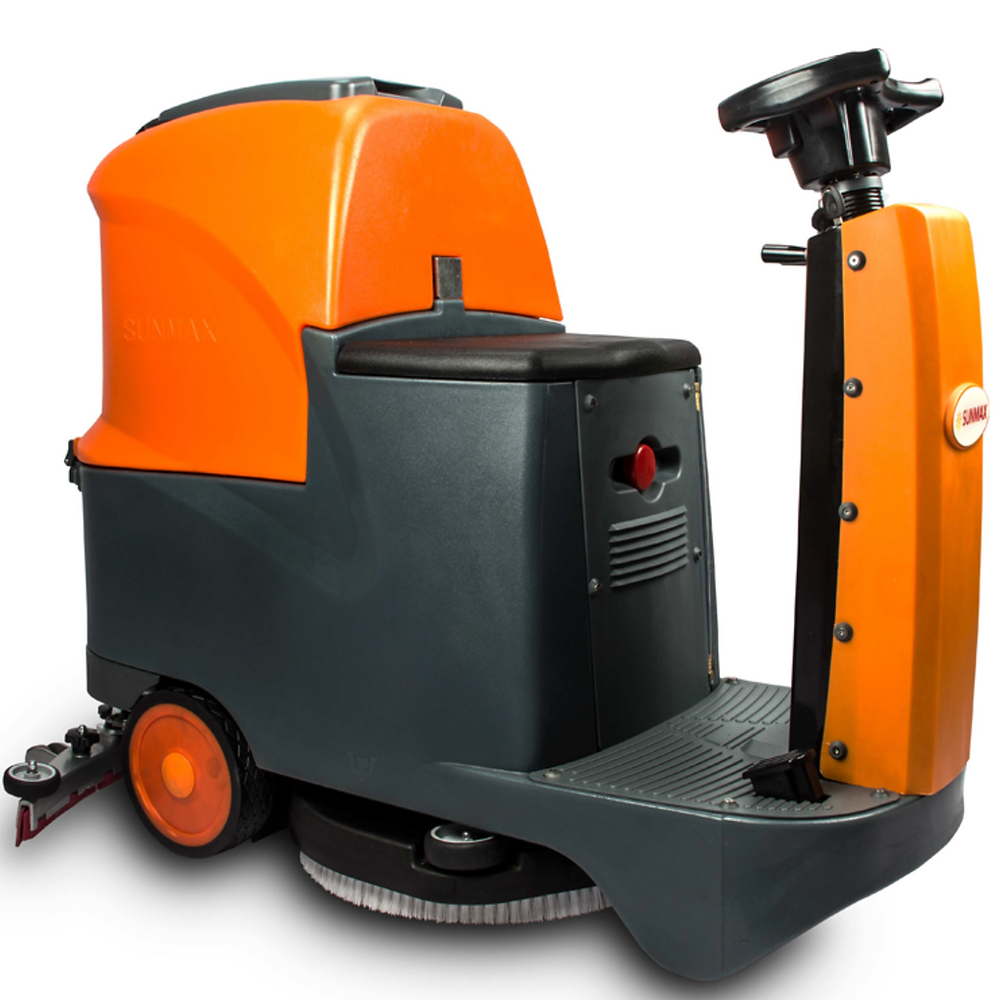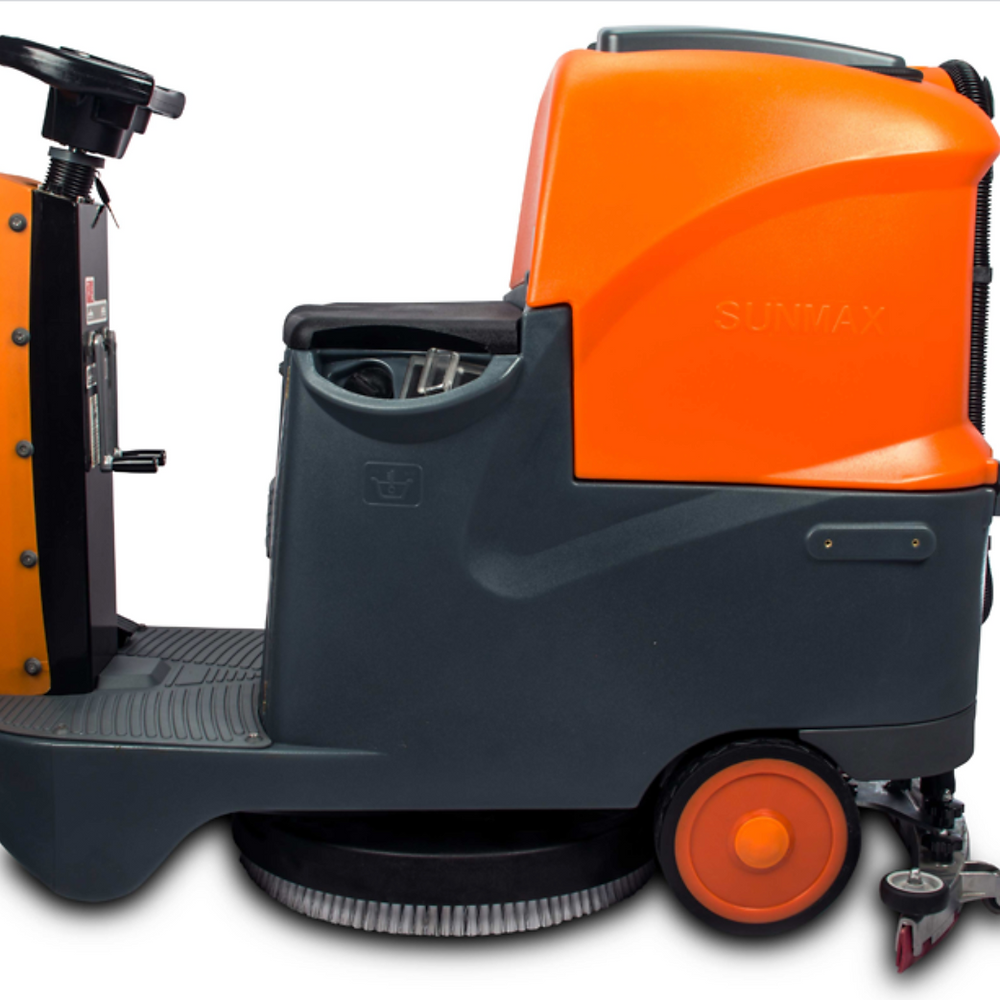 SPECIFICATIONS
Application: Hard floor surfaces

Brush/Pad Cleaning Path: 22 inches

Estimated Run Time: Up to 5 hours

Charge Time:

3.5 Hours (Lithium Battery)
8 Hours (Lead-acid Battery)

Machine Type: Ride-On

Pad RPMs: 170 rpm

Recovery Tank Capacity: 18.5 gal

Solution Tank Capacity: 18.5 gal

Estimated Coverage/Productivity:

41000 sqft/hour
20500 sqft/tank

Head Type: Disk

Main Down Pressure: 51 lbs

Power Source:

Lithium Battery - RT70
Lead-acid Battery- SM70

Weight: 400 lbs (RT70) /495 lbs(SM70)

Dimension: 52*25*48 inches
Quick, environmentally responsible, and technologically advanced solution to the most difficult cleaning challenges.
High Efficiency Cleaning Equipment

Clean thoroughly from general to most difficult challenges. High cleaning capability for various surfaces and debris. Reduce work fatigue and increase productivity.
Extended Warranty Coverage

2-year Warranty for the cleaning machines, 4-year Warranty for the brushes of sweepers. Free ship the non-wearable parts to you in warranty time. A complete set of parts in stock to help solve the product issues in a timly manner.
Reliable After-Sale Support

Complete tech support services ensure you and your cleaning machines work efficiently and securely. Just call or email us to get problems solved in 24 hours.
Free Shipping and 2 Year Warranty

Free shipping!

2-year Manufacturer Warranty!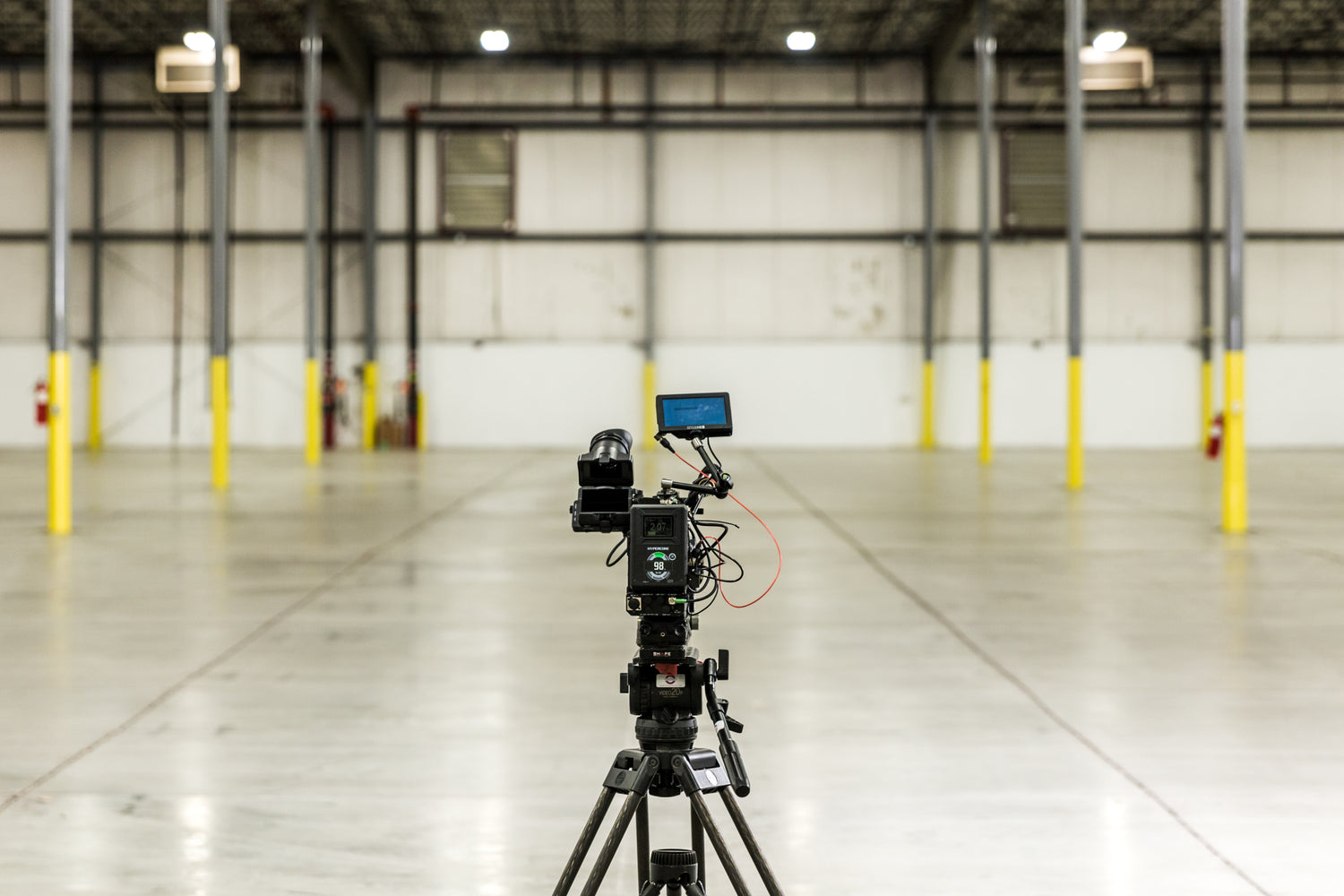 Multiple Industries
Whether you operate a business in retail, fitness, hospitality, or industrial facilities, such as factories and manufacturing facilities, self-storage buildings, warehouses, and power plants, you need to make sure your space and machines are clean and fresh, all the time.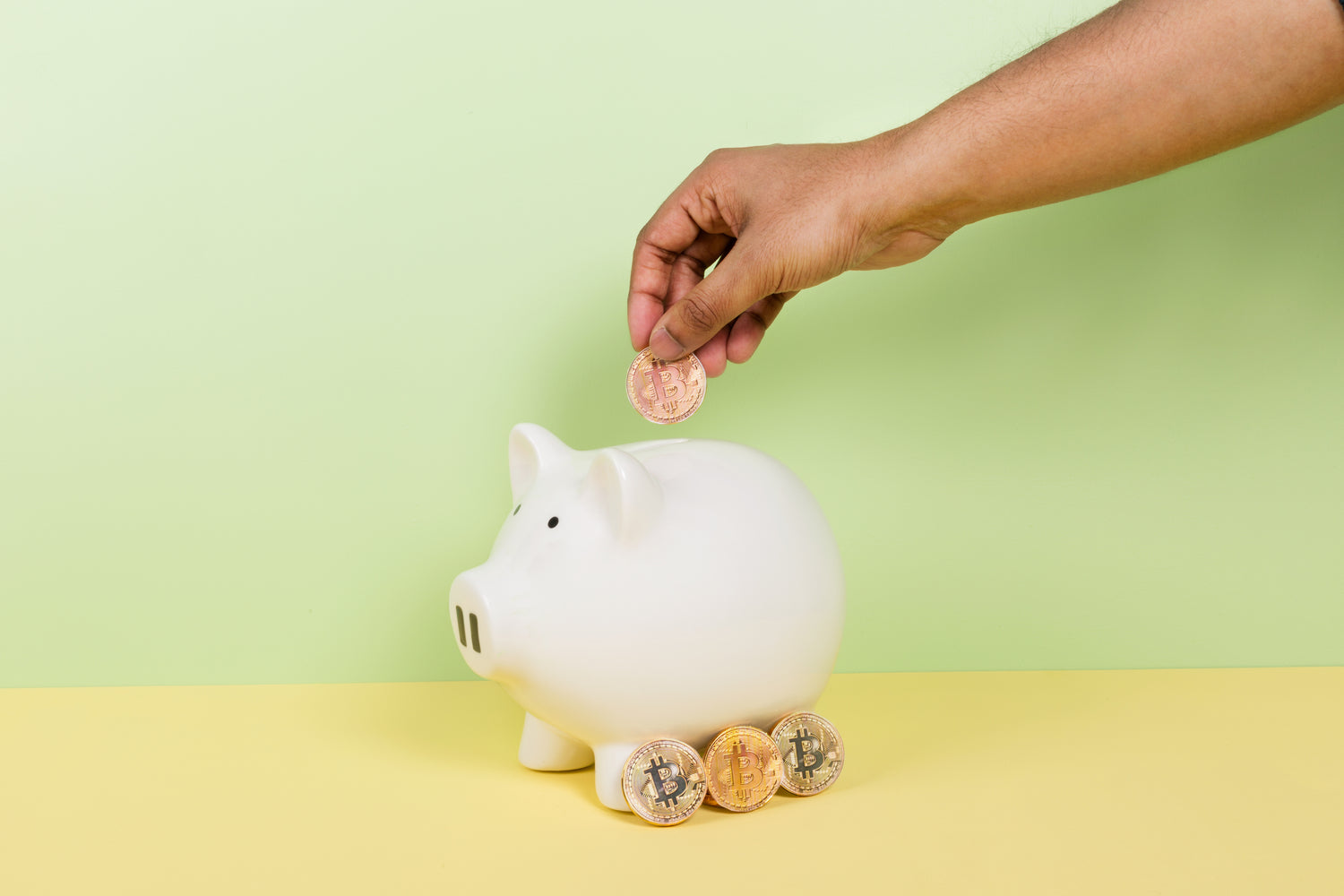 Worth the Invest
Meet your business' disinfection needs.
Complete the daily cleaning routine on your schedule.
Durable materials with low maintenance cost.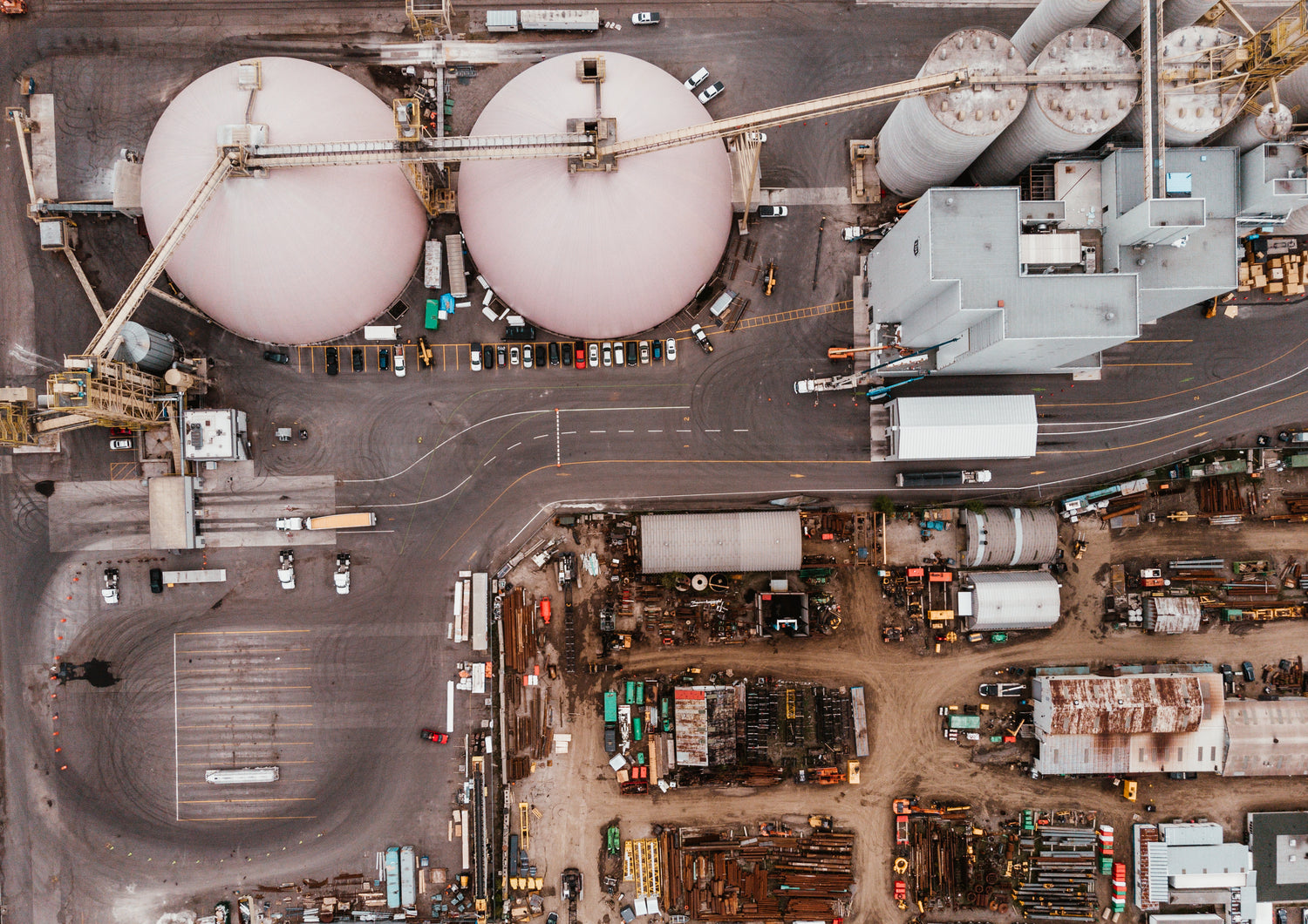 Clean space, Clean products
Highly promote your daily production, and help create a positive and safe environment.