SUNMAX
Regular price
$2,898.00 USD
Regular price
$3,298.00 USD
Sale price
$2,898.00 USD
Unit price
per
Sale
Sold out
SUNMAX RT50D(+) Self-Propelled Floor Scrubber Dryer Machine is designed to effectively clean and maintain floors by washing, scrubbing and drying in a single pass.
Easy to use, great quality, and very competitive price!
Features

Self-propelled operation: simply toggle the switch to make the machine move forward or backward effortlessly, with no need for manual pushing or pulling.



13.2/14.5 gal dual clean and dirty water tanks for efficient water management;
22" cleaning width and 31" suction width with a strong vacuum system ensure an efficient cleaning process;
Up to 30,000 sqft/h working efficiency, up to 5 hours continuous working time;
Sturdy construction and anti-corrosion materials for longevity, can be used with most cleaning agents available on the market;
User-friendly controls contribute to ease of use and efficient operation;
Comes with a complete set of parts. Easy assembly only takes 5 minutes;
Reliable 2-year warranties and responsive customer support ensure long-term satisfaction.
Power Source

RT50D: Lead-acid Battery, fully charge takes 8 hours;
RT50D+: Lithium Battery, fully charge takes 3.5 hours.
Attachments and Accessories

22" Heavy Duty Disk Brush *1
22" Burnishing Pad and Pad Holder *1 set
31" U-Shape Squeegee *1
Rechargeable Battery and Battery Charger *1 set
Key*1
User Manual*1
Shipping and Return
Free Freight Shipping to 48 states of America
Process in 2 Business Days, deliver in 2 weeks
2-year Manufacturer Warranty (Free replacement of non-wearable parts within 2 years)
30-day Money Back Guarantee (Free return for quality issues or shipping damages within 30 days after delivery)
SUNMAX Floor Scrubber Dryer Machines are best for cleaning a wide range of floor surfaces, including:

Hard Floors such as tile, ceramic, porcelain, marble, granite, concrete, and vinyl;
Sealed Wood Floors: we recommend using SUNMAX soft brushes or pads that are gentle on wood surfaces;
Linoleum floors which are often found in commercial spaces;
Laminate: we recommend using soft brushes or pads to avoid scratching the surface;
Epoxy-coated floors which are commonly found in industrial settings;
Rubber floors which are often found in gyms and sports facilities;
Terrazzo floors made from a mix of marble chips and concrete;
Concrete floors in warehouses, factories, and distribution centers;
Grouted Floors.
⚠️ Attention: Add cleaning chemicals without oxidizing agents, chlorine or bromine, formaldehyde, or mineral fluxes, such as acid or alkaline cleaners.
Share
View full details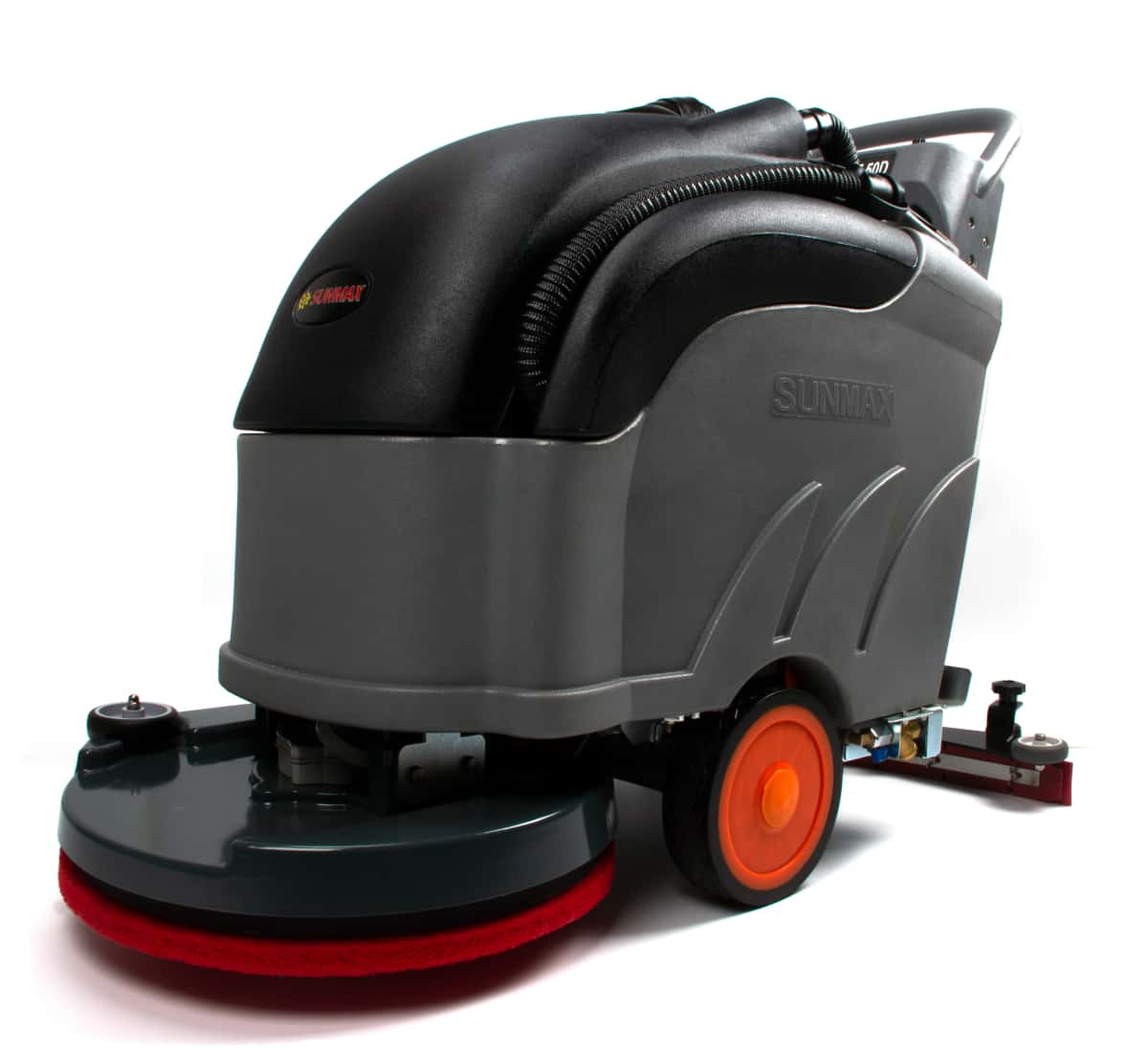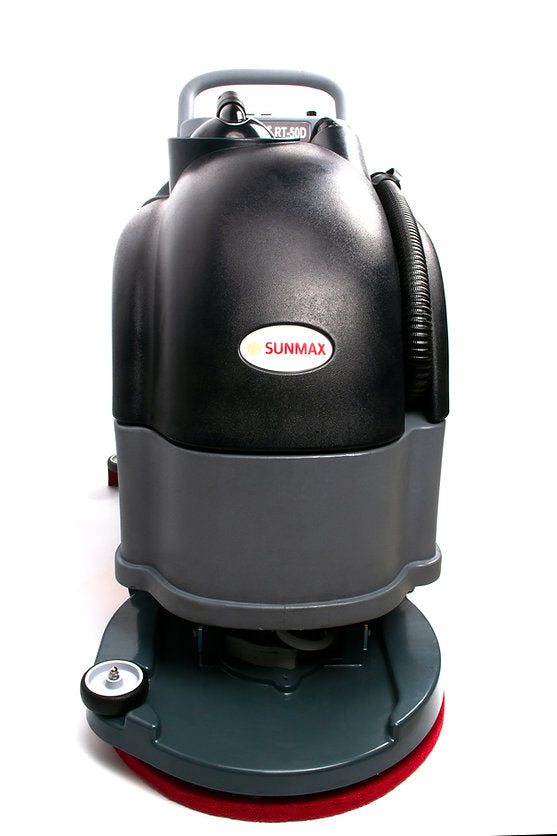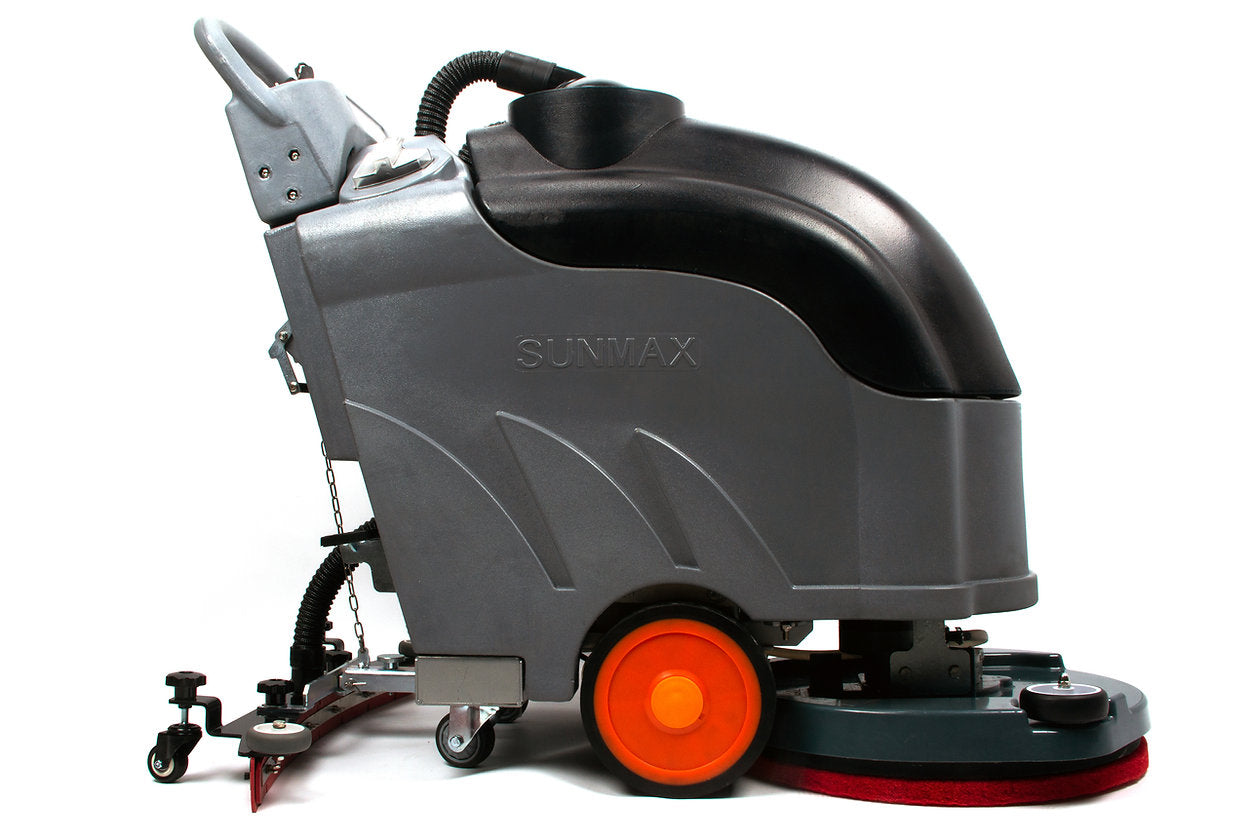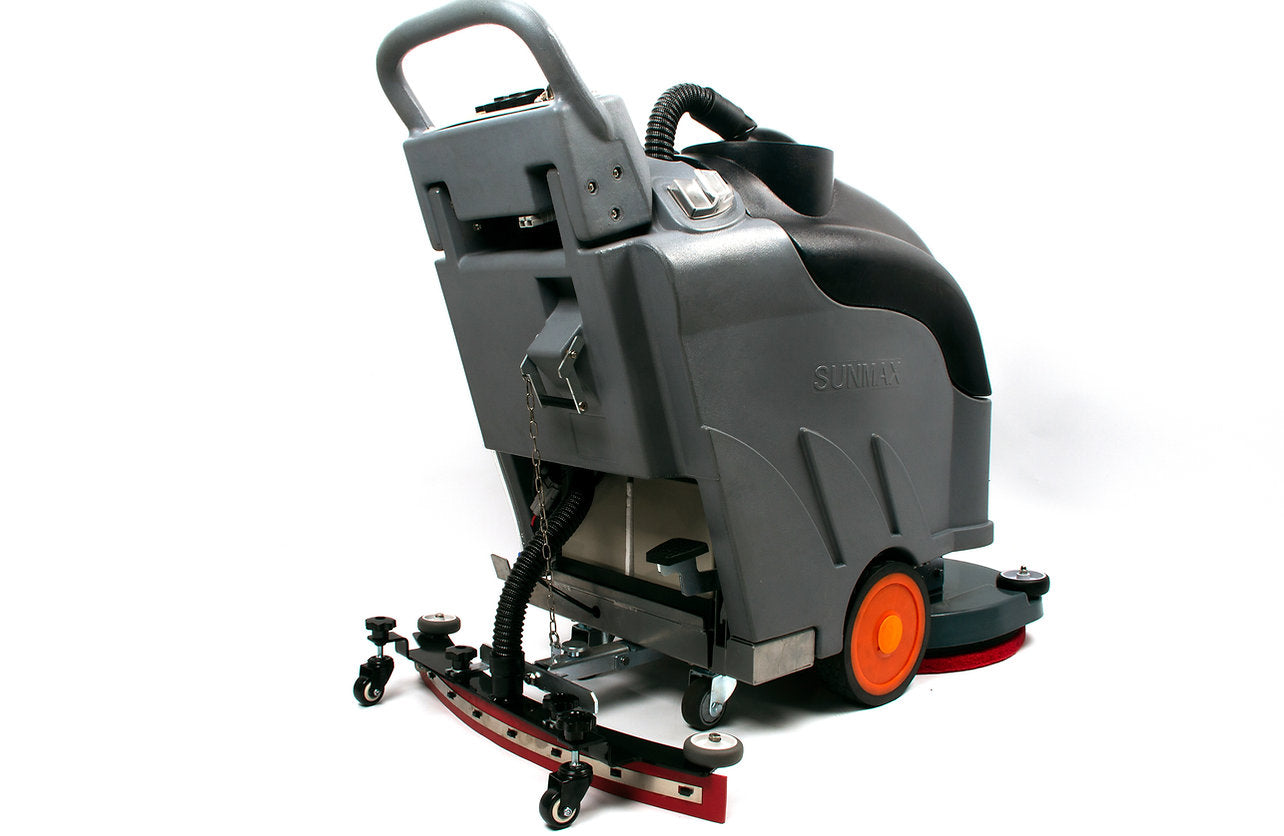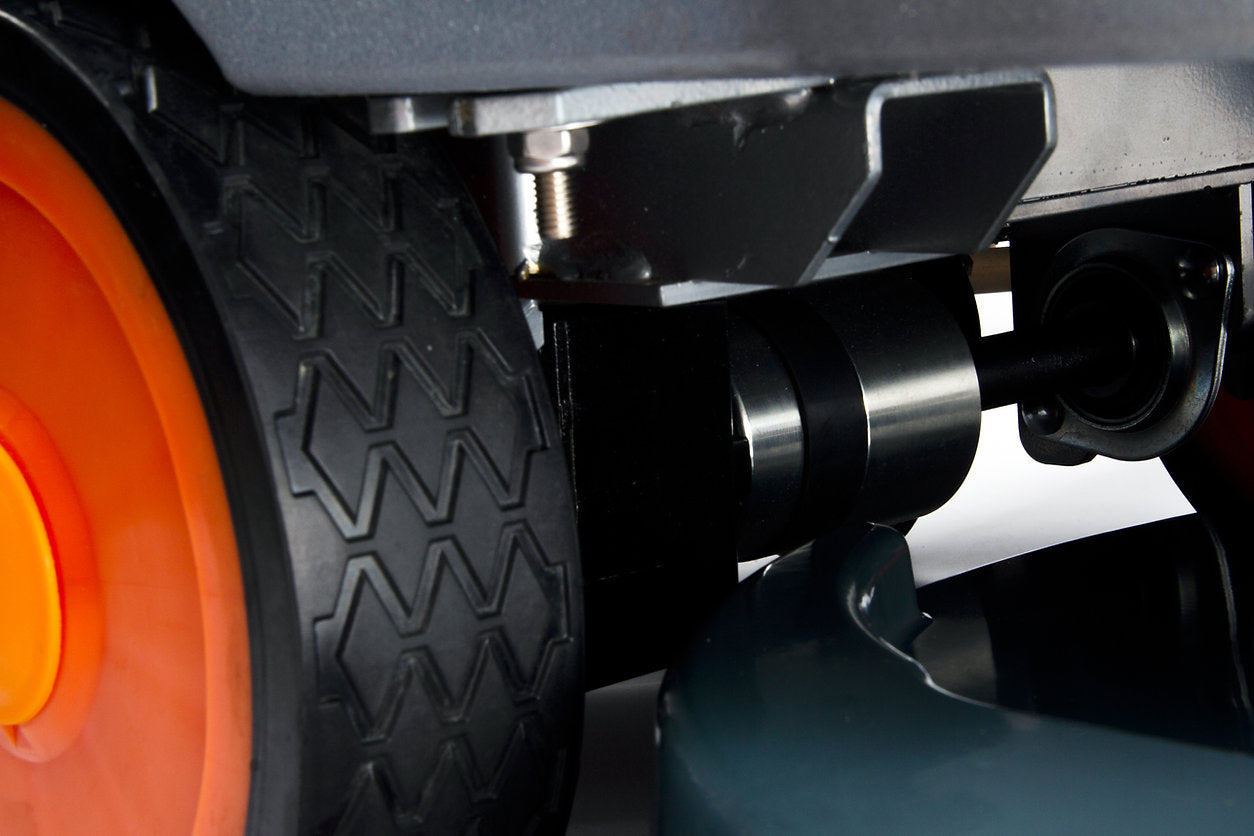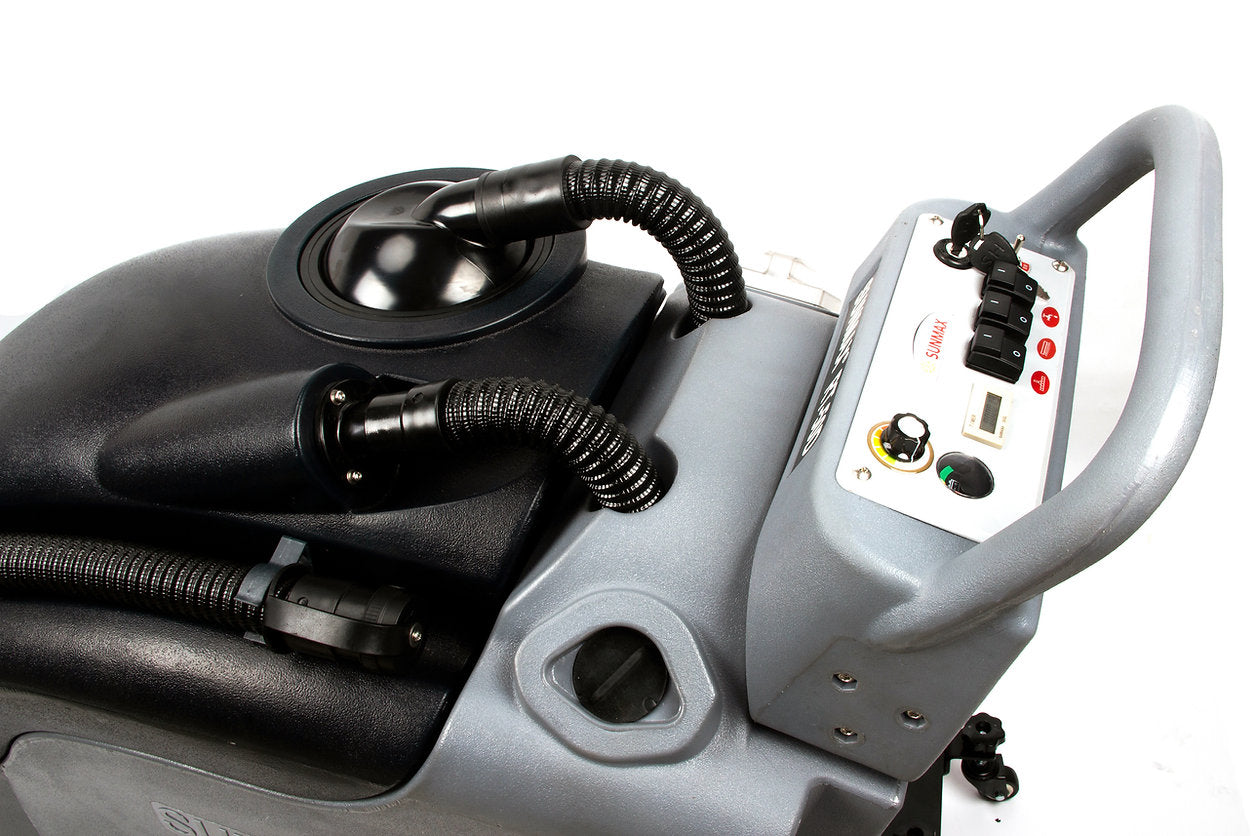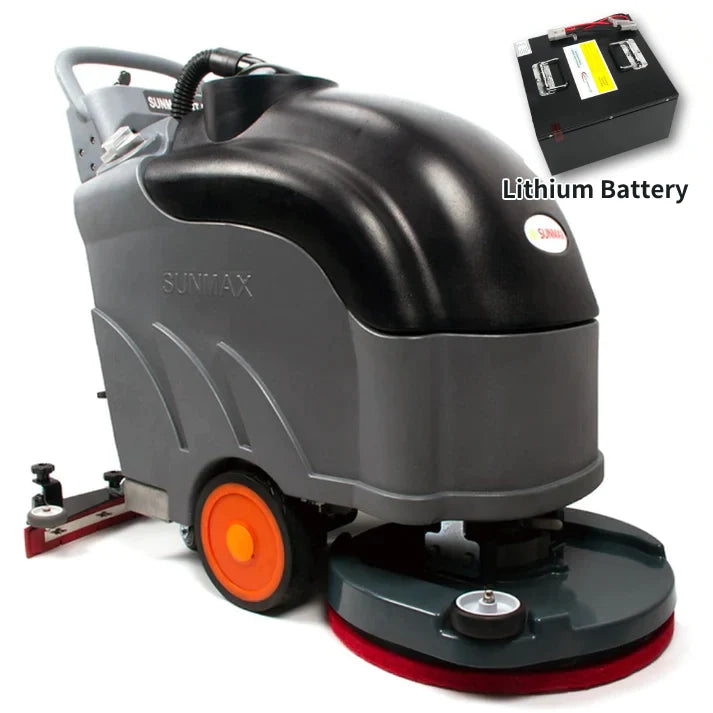 SPECIFICATIONS
Brand: SUNMAX
Manufacturer: SUNMAX
Manufacturer SKU: RT50D, RT50D+
Product Type: Hard Floor Cleaning Machines
Color: Black & Grey
Cleaning Efficiency Per Hour: 36,000 sq. ft.
Cleaning Width: 22 inches
Suction Working Width: 31 inches
Recovery Tank Capacity: 14.5 gallons
Solution Tank Capacity: 13.2 gallons
Power Source: Rechargeable Batteries (Lead-acid RT50D)/Lithium(RT50D+)

Charging Time: 8 hours(RT50D)/3.5 hours(RT50D+)
Continuous Working Time: 5 hours
Voltage: 24 V/200 Ah
Brush Motor Power: 0.7 hp (550W)
Vacuum Motor Power: 0.7 hp (550W)
Brush/Pad Pressure: 51 lbs.
Brush/Pad Speed: 200 RPM
Scrub Style: Rotary
Drive System: Self-propelled
Noise Level (dB): 68 dBA
Dimensions: 45" L x 23" W x 37" H
Packaged Weight (lbs): 420.0
Nice pruduct
Fast shipment, easy assembly out of the crate, easy to operate, seems to work very well.
Quick, environmentally responsible, and technologically advanced solution to the most difficult cleaning challenges.
High Efficiency Cleaning Equipment

Clean thoroughly from general to most difficult challenges. High cleaning capability for various surfaces and debris. Reduce work fatigue and increase productivity.
Extended Warranty Coverage

2-year Warranty for the cleaning machines, 4-year Warranty for the brushes of sweepers. Free ship the non-wearable parts to you in warranty time. A complete set of parts in stock to help solve the product issues in a timly manner.
Reliable After-Sale Support

Complete tech support services ensure you and your cleaning machines work efficiently and securely. Just call or email us to get problems solved in 24 hours.
Free Shipping and 2 Year Warranty

Free shipping!

2-year Manufacturer Warranty!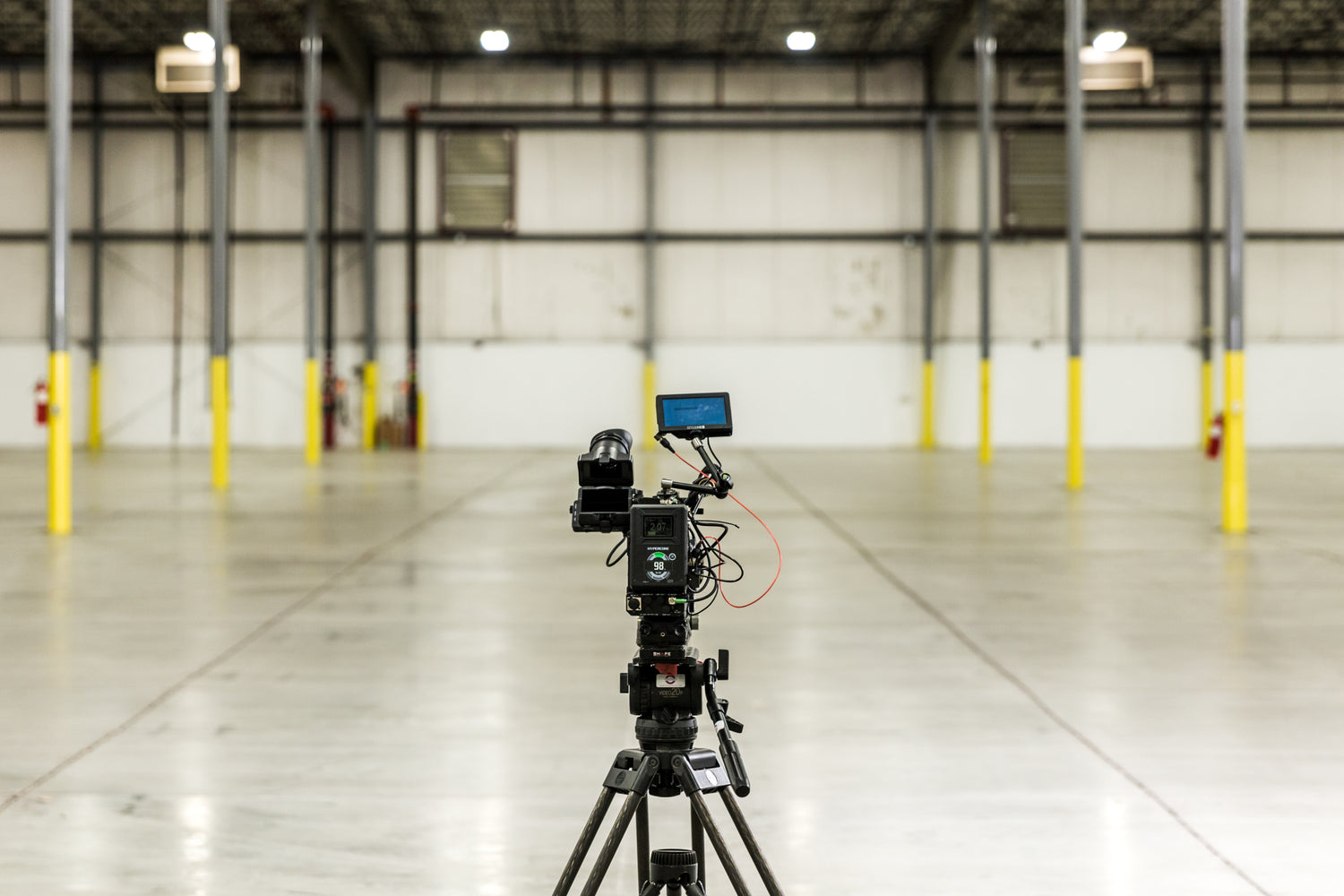 Multiple Industries
Whether you operate a business in retail, fitness, hospitality, or industrial facilities, such as factories and manufacturing facilities, self-storage buildings, warehouses, and power plants, you need to make sure your space and machines are clean and fresh, all the time.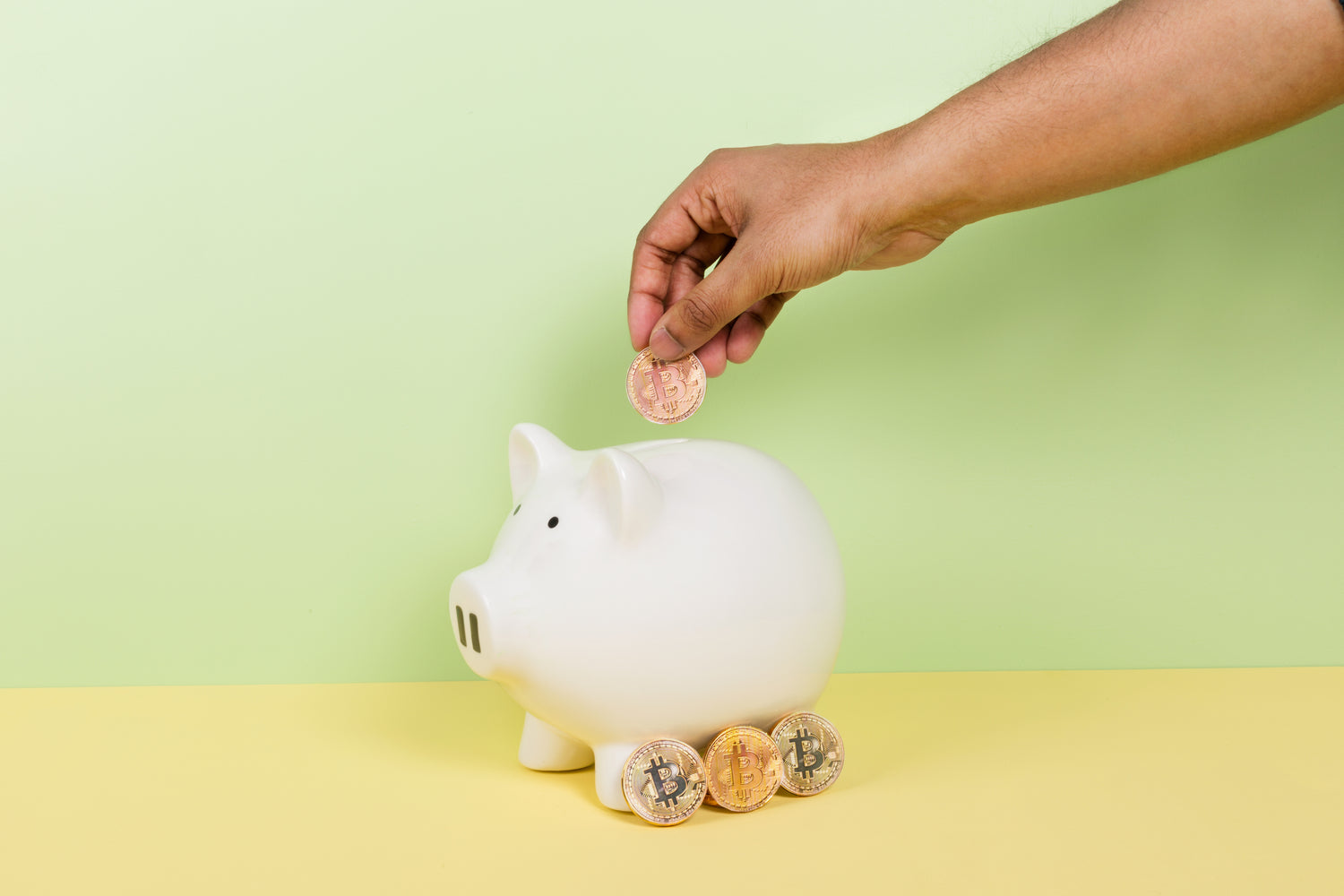 Worth the Invest
Meet your business' disinfection needs.
Complete the daily cleaning routine on your schedule.
Durable materials with low maintenance cost.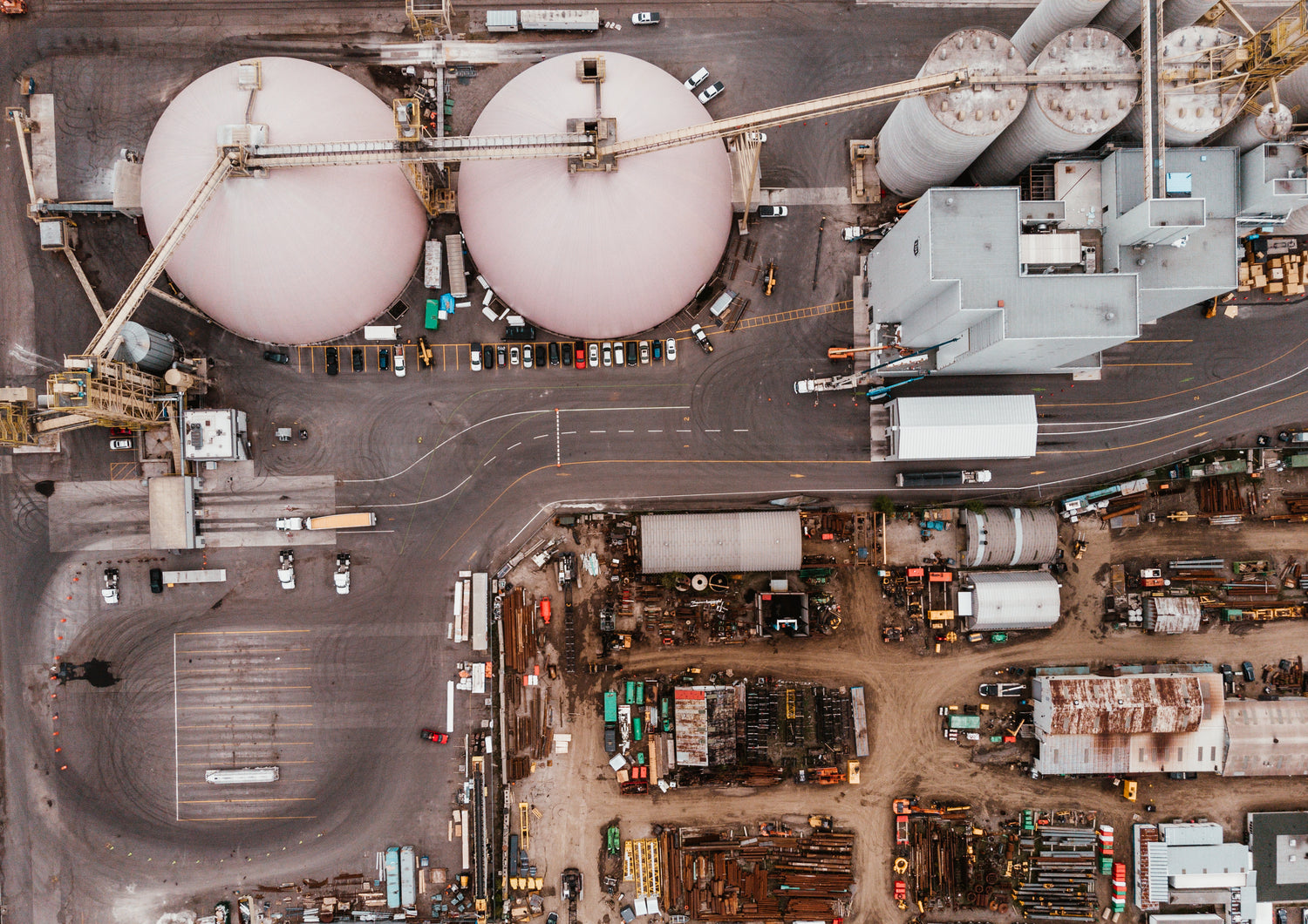 Clean space, Clean products
Highly promote your daily production, and help create a positive and safe environment.