Sanitmax
Regular price
$4,799.00 USD
Regular price
$5,999.00 USD
Sale price
$4,799.00 USD
Unit price
per
Sale
Sold out
The SM860 is the largest model of the Ride-On Scrubbers. It has a cleaning width of up to 34", a huge 34.3-gal sewage tank, and a cleaning efficiency of up to 80,000 ft²/hr. With its user-friendly controls, it's perfect for large areas like shopping malls, supermarkets, hospitals, and schools. 
Return and Exchange Policy
Share
View full details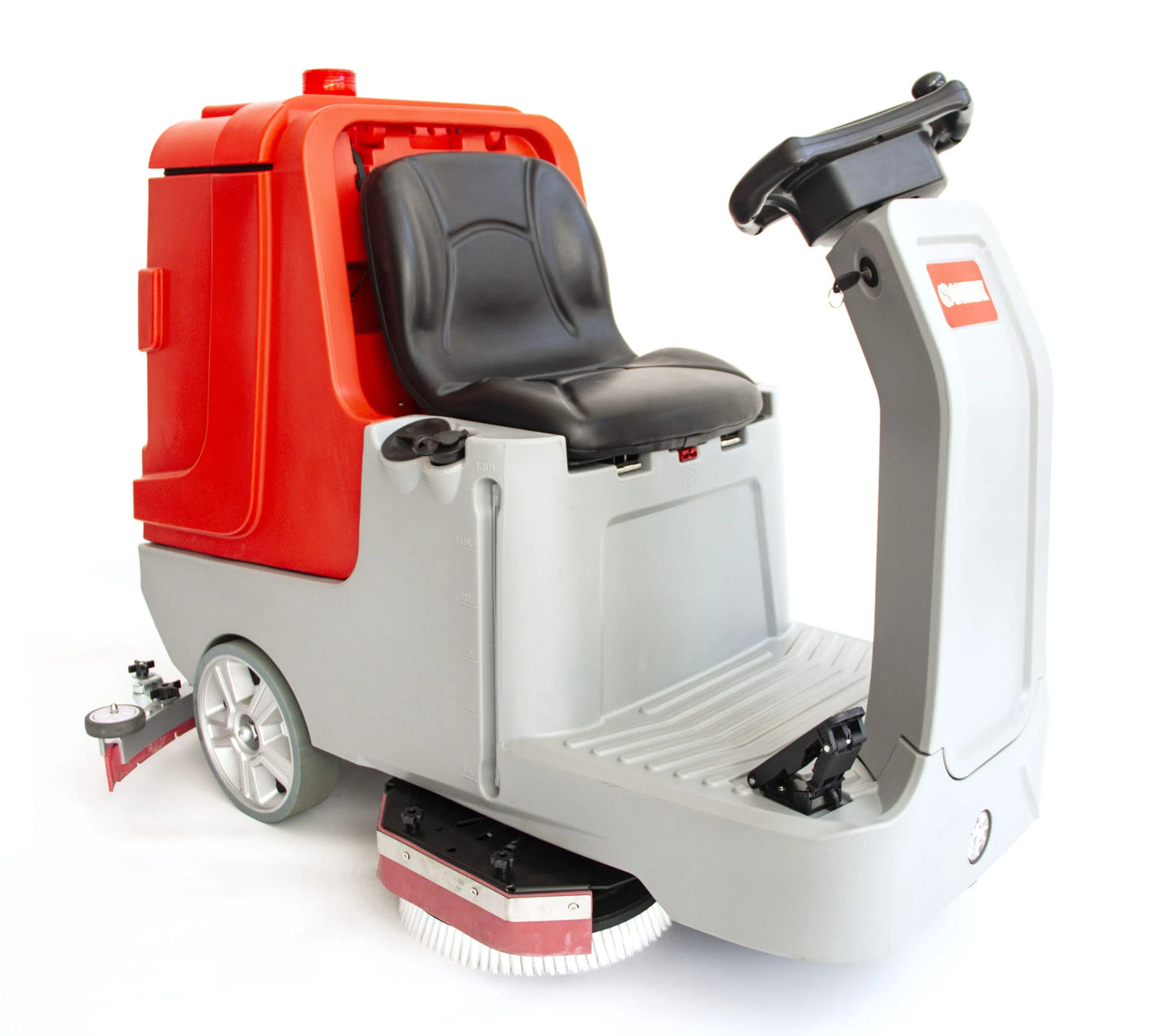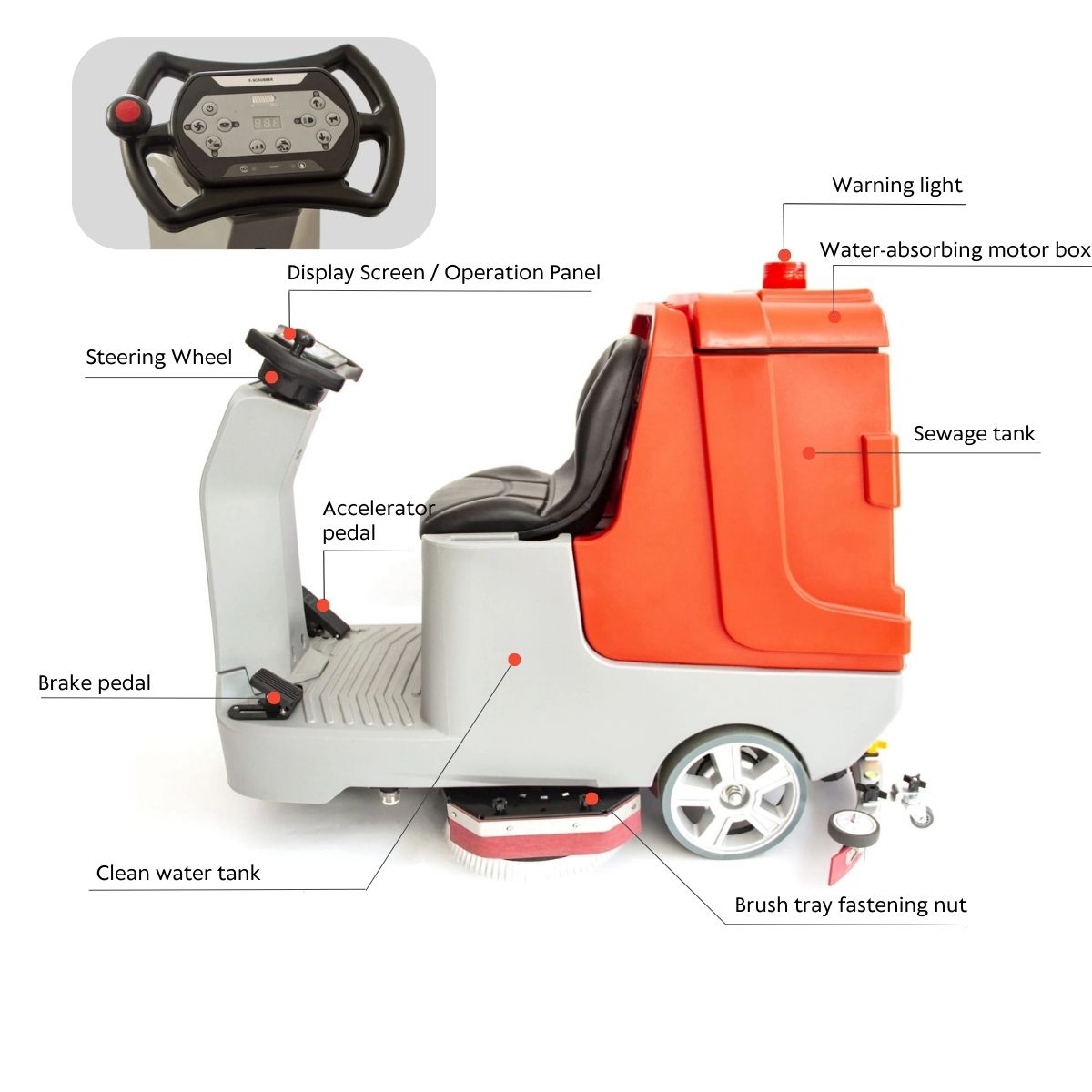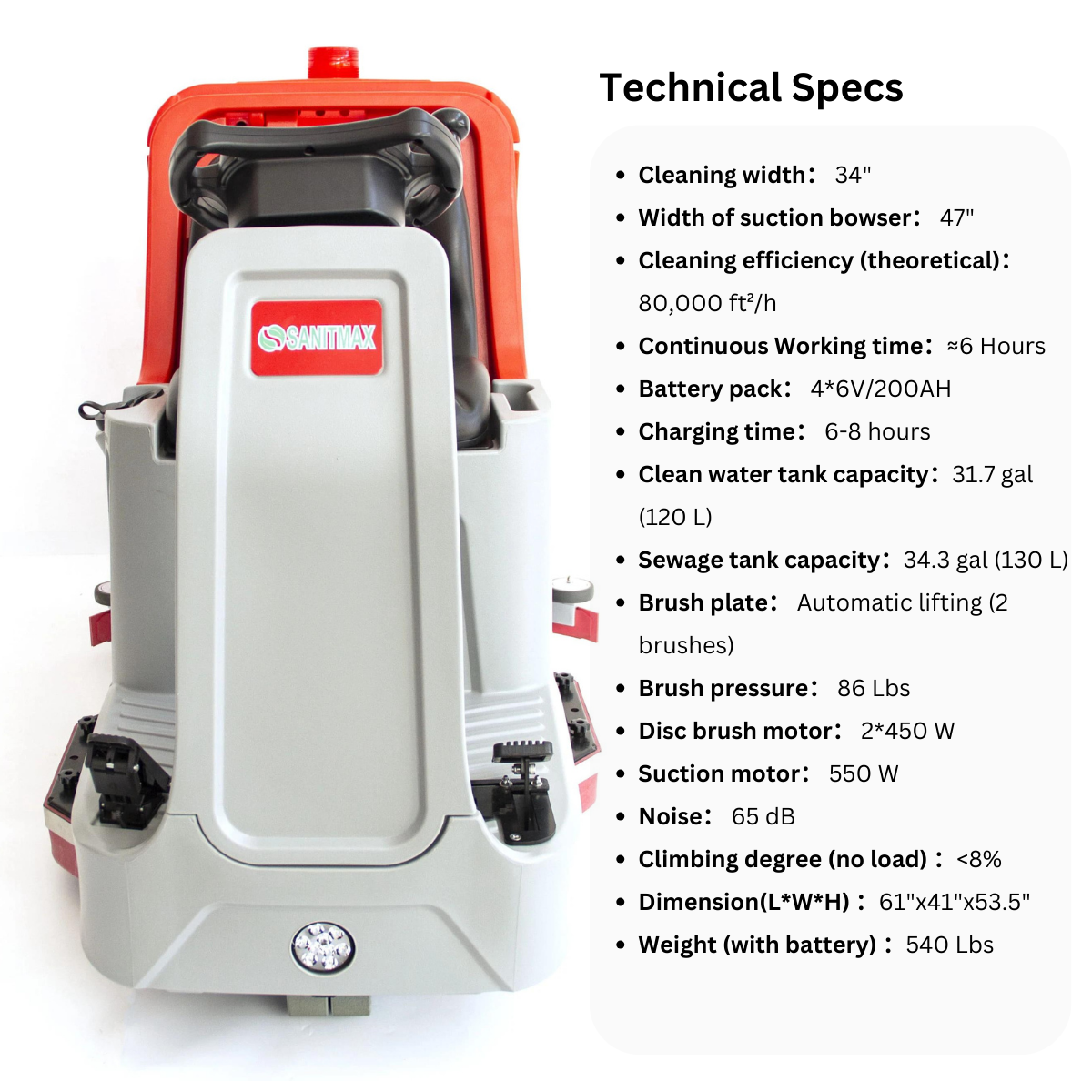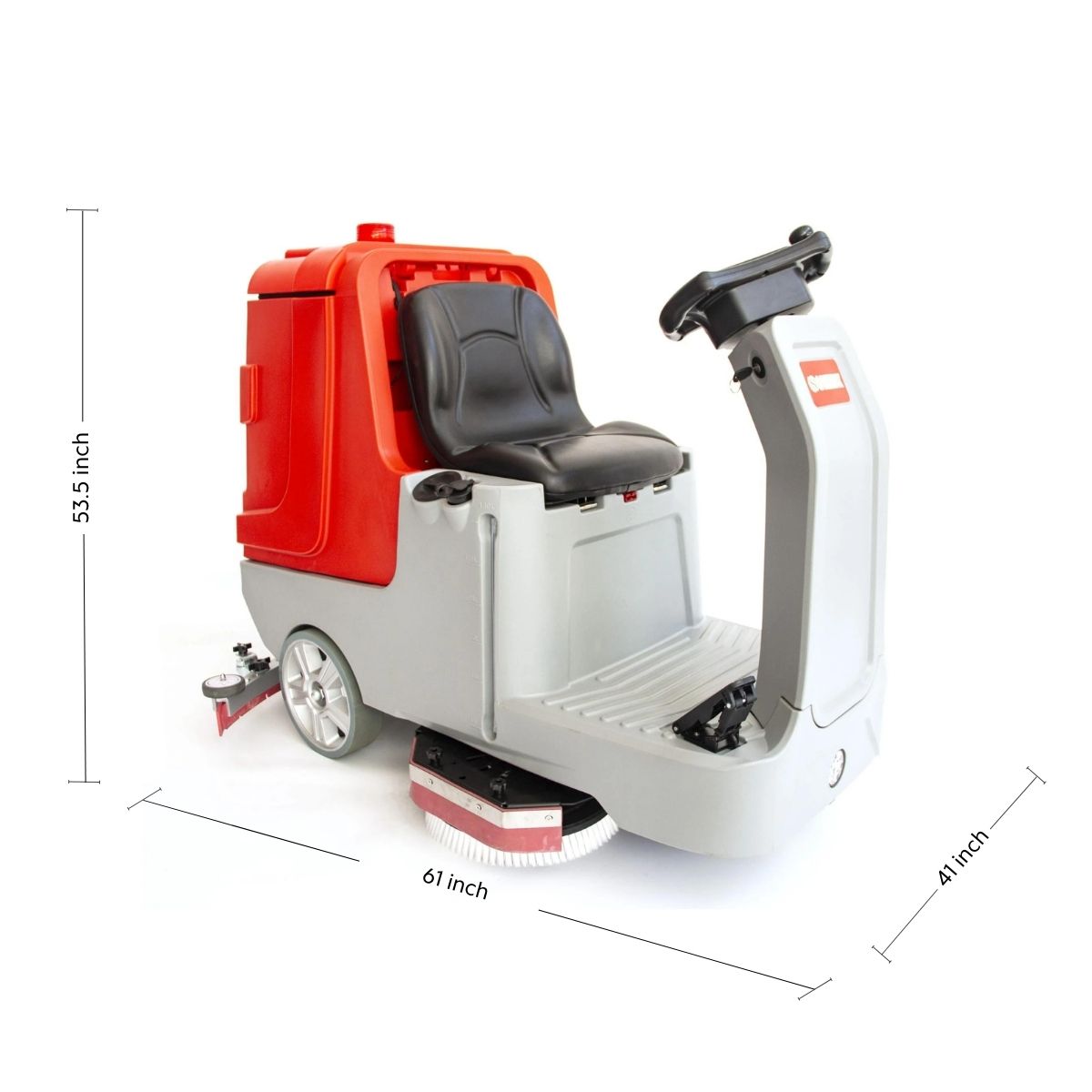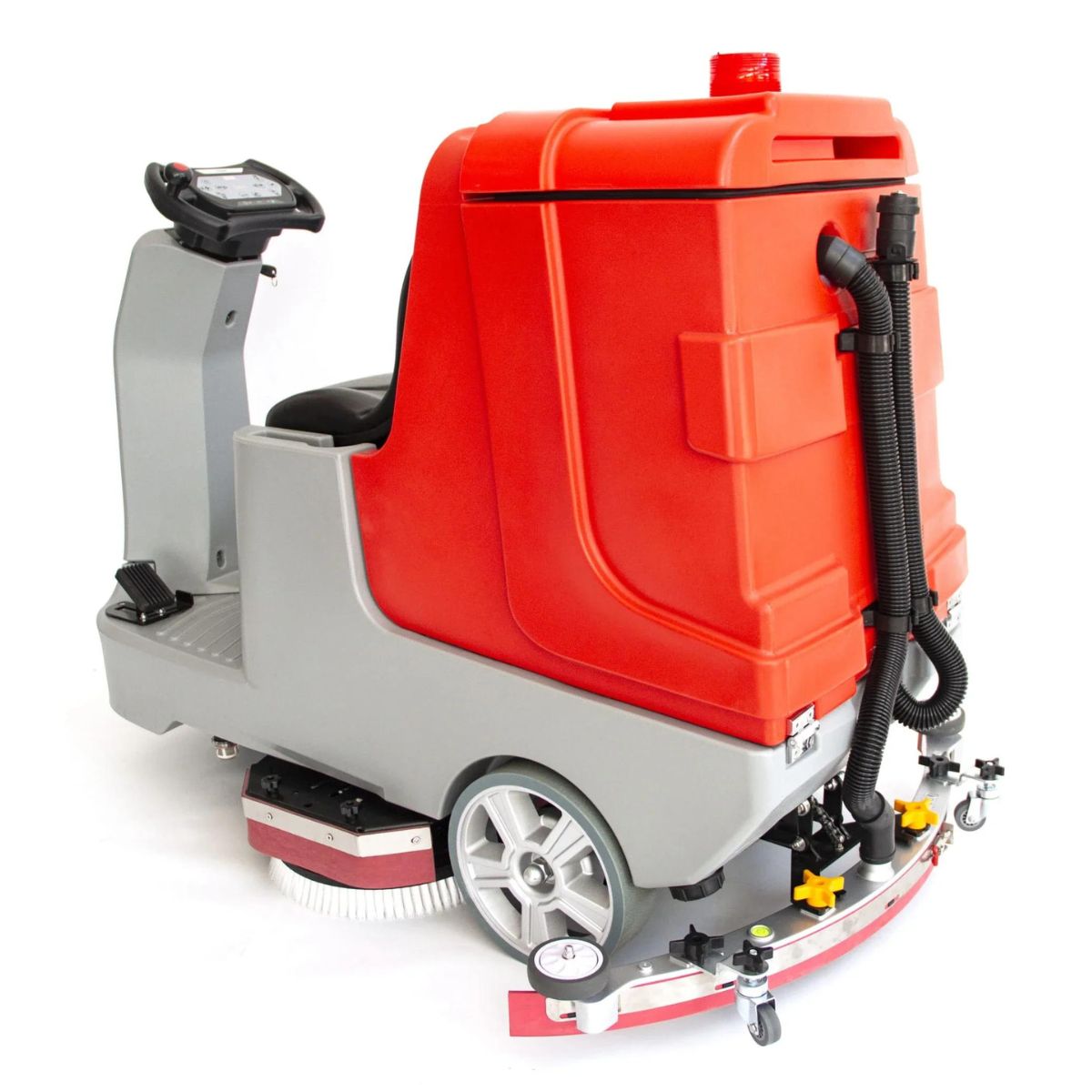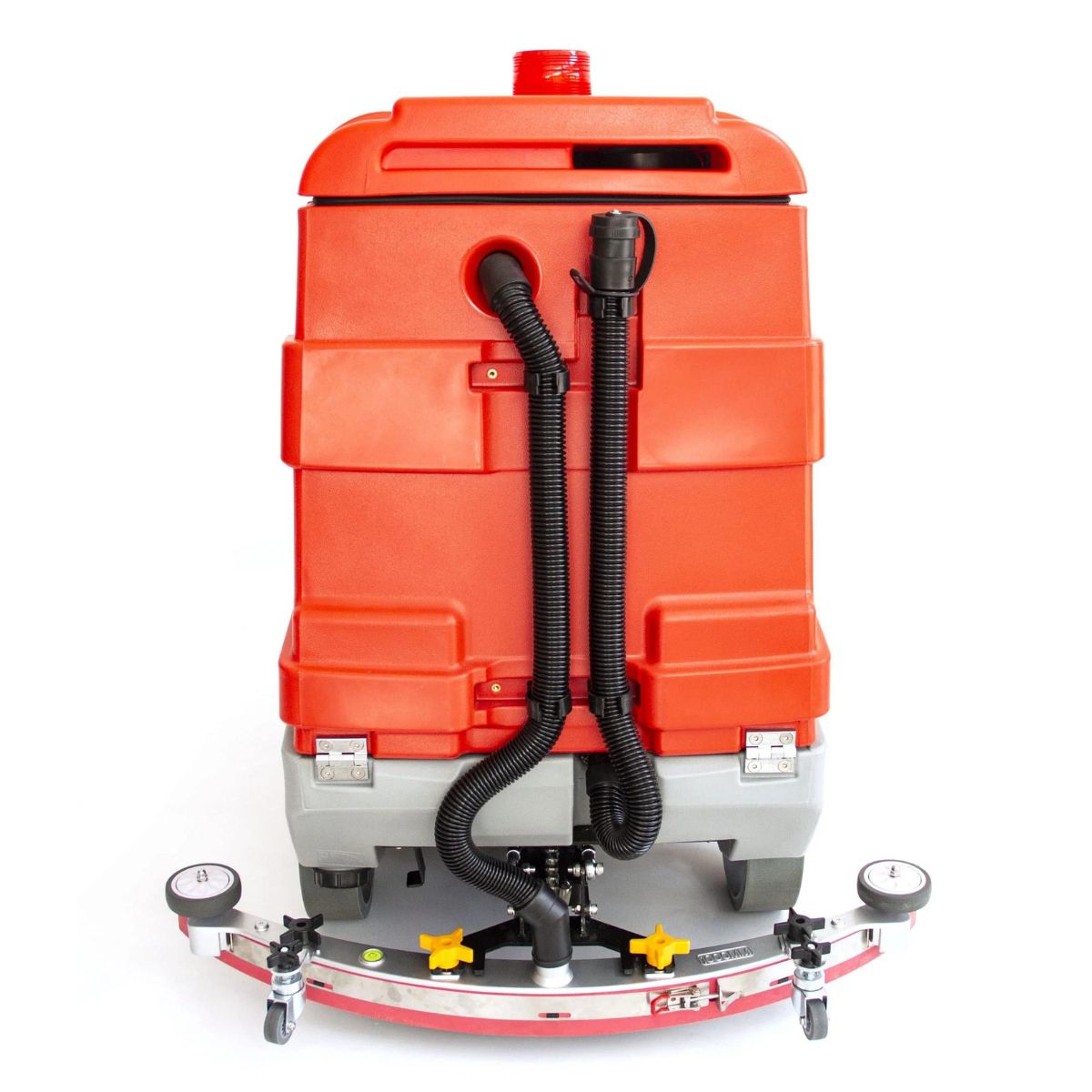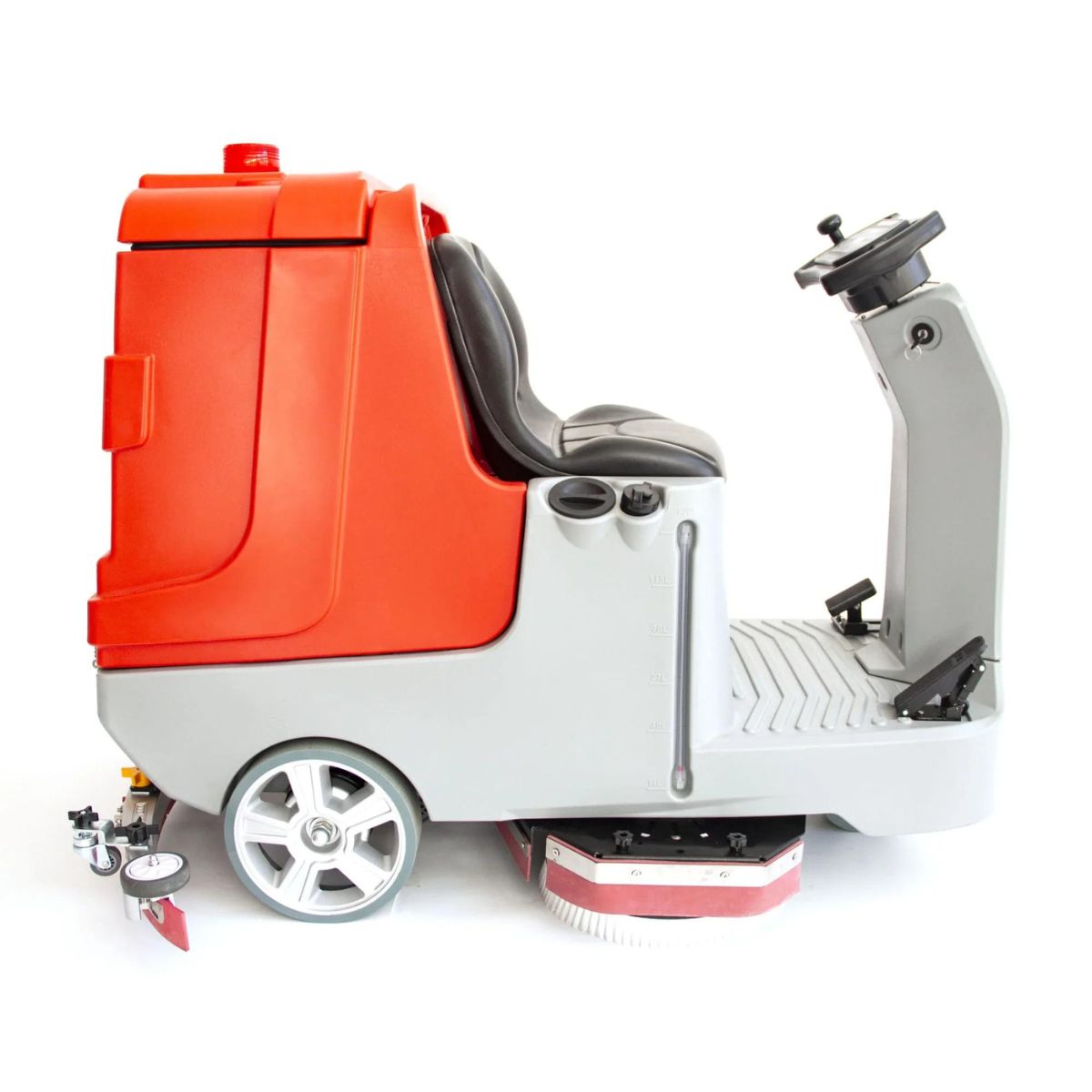 Return and Exchange Policy
At SANITMAX, we aim to provide our customers with a seamless shopping experience. We understand that sometimes, you may need to return or exchange a product. To make this process as easy as possible, we have established the following Return and Exchange Policy:
1. Eligibility Criteria:
Our 30-Days Money Back Guarantee backs your purchase! Free Returns are acceptable within 30 days after delivery due to the product's quality or shipping damage issues.
The returned products need to be properly packaged to ensure their safety during transportation.
Products that have been damaged due to customer misuse, negligence, or accidents are NOT eligible for returns or exchanges.
Some products may be non-returnable because they are subject to wear and tear:

Consumables parts: Items like brushes, pads, squeegees, filters, and other parts that have a limited lifespan and are designed to be replaced regularly.
Worn or Used Parts: Components that show significant signs of wear or use, as they may not be suitable for resale.
Custom or Special Order Parts: Parts that were custom-made or specially ordered for a specific machine and cannot be used in other equipment.
Opened or Used Cleaning Solutions: Cleaning solutions that have been opened and partially used are often non-returnable due to hygiene and safety concerns.

Returns and exchanges may be subject to additional terms and conditions based on the type of product.
2. Return Process:
To initiate a return, contact our Customer Support Team by sending email to support@sanitmax.com.
Provide your order number and a detailed reason for the return, send pictures or videos to show the defectives or damages.
Customer Support will provide you with return instructions, including an RMA (Return Merchandise Authorization) number or a return shipping label (if applicable).
3. Exchange Process:
To request an exchange, contact our Customer Support Team by sending email to

support@sanitmax.com

.
Provide your order number, the product you wish to exchange, and details about the replacement product.
Customer Support will guide you through the exchange process.
4. Shipping Costs:
Customers are responsible for the cost of shipping returns or exchanges, except in cases of defective or wrongly shipped products.
We recommend using a trackable shipping method to ensure your return is received successfully.
5. Refund and Exchange Processing:
Once your return is received and inspected, we will notify you of the approval or rejection of your refund or exchange.
Refunds, if approved, will be processed to your original payment method within 3 business days.
Exchanges, if approved, will be processed, and the replacement product will be shipped to you as soon as possible.
6. Contact Us:
If you have any questions regarding our return and exchange policy, contact our Customer Support Team at

support@sanitmax.com

.
This policy is subject to change and should be reviewed periodically. Your use of our services and purchase of products implies your acceptance of this policy. We are committed to ensuring your satisfaction, and our team is ready to assist you with any questions or concerns. Thank you for choosing SANITMAX.
Suitable for many types of floors

This floor scrubber is suitable for hard floors such as mirror tile floor, marble floor, epoxy floor, PVC floor, emery floor, terrazzo floor, concrete floor etc.

Unparalleled Cleaning Efficiency

With a theoretical cleaning efficiency of 80,000 ft²/h, the SM860 Ride-On Floor Scrubber ensures a fast and thorough cleaning process, saving you time and effort.

Extended Working Time

Equipped with a battery pack of 4*6V/200AH, this floor scrubber offers a continuous working time of approximately 6 hours. Enjoy uninterrupted cleaning without the hassle of frequent recharging.

Automatic Brush Plate Lifting

The SM860 Ride-On Floor Scrubber features an automatic lifting brush plate with 2 brushes, providing 34" brush cleaning width, 86 lbs brush pressure. This allows for effective and efficient cleaning on a variety of floor surfaces.

Large Tank Capacity

With a clean water tank capacity of 31.7 gallons (120 L) and a sewage tank capacity of 34.3 gallons (130 L), this floor scrubber offers ample storage for extended cleaning sessions, reducing the need for frequent emptying and refilling.

Reduced Noise and Easy Maneuverability

The SM860 Ride-On Floor Scrubber operates at a low noise level of 65 dB, ensuring a more comfortable and quiet cleaning experience. Additionally, its compact dimensions (61"x41"x53.5") and climbing degree of <8% allow for easy maneuverability in tight spaces.
Brand: SANITMAX
Product Type: Hard Floor Cleaning
Cleaning width: 34"
Width of suction bowser: 47"
Cleaning efficiency (theoretical): 80,000 ft²/h
Continuous Working time: ≈6 Hours
Battery pack: 4*6V/200AH
Charging time: 6-8 hours
Clean water tank capacity: 31.7 gal (120 L)

Sewage tank capacity: 34.3 gal (130 L)
Brush plate: Automatic lifting (2 brushes)
Brush pressure: 86 Lbs
Disc brush motor: 2*450 W
Suction motor: 550 W Brushless Motor
Noise: 65 dB
Climbing degree (no load): <8%
Dimension(L*W*H): 61"x41"x53.5"
Weight (with battery): 540 Lbs
Free Freight Shipping

Free Freight Shipping to 48 states of America
Process in 2 Business Days, deliver in 2 weeks

2-year Manufacturer Warranty

2-year Manufacturer Warranty (Free replacement of non-wearable parts within 2 years)

30-day Money-Back Guarantee

30-day Money Back Guarantee (Free return for quality issues or shipping damages within 30 days after delivery)
Collapsible content
What are Attachments and Accessories?

Included Parts:

Rechargeable Lead-acid Batteries*1 
Charger*1
Adjustments Assembly Squeegee*1
Adjustments Assembly Squeegee Rubber*1
Heavy-Duty Brush*1
Burnishing Pad and Pad Holder Set *1
What types of floors can the SM860 clean?

SANITMAX Floor Scrubber Dryer Machines are best for cleaning a wide range of floor surfaces, including:


Hard Floors such as tile, ceramic, porcelain, marble, granite, concrete, and vinyl;
Sealed Wood Floors: we recommend using SANITMAX soft brushes or pads that are gentle on wood surfaces;
Linoleum floors which are often found in commercial spaces;
Laminate: we recommend using soft brushes or pads to avoid scratching the surface;
Epoxy-coated floors which are commonly found in industrial settings;
Rubber floors which are often found in gyms and sports facilities;
Terrazzo floors made from a mix of marble chips and concrete;
Concrete floors in warehouses, factories, and distribution centers;
Grouted Floors.

⚠️ Attention: Add cleaning chemicals without oxidizing agents, chlorine or bromine, formaldehyde, or mineral fluxes, such as acid or alkaline cleaners.
LET CUSTOMERS SPEAK FOR US