SANITMAX
Regular price
$2,199.00 USD
Regular price
Sale price
$2,199.00 USD
Unit price
per
Sale
Sold out
SANITMAX SM350 Commercial Walk-behind Carpet Extractor is a powerful carpet cleaning equipment that efficiently removes dirt, stains, and debris from carpet fibers.
It is an excellent way to deep clean and refresh carpets and can help prolong the carpet's life. It is also standard equipment for professional cleaning services. 
⚠️ ALL MACHINES ARE BRAND NEW - SLIGHT DEBRIS AND/OR WATER MAY BE IN THE MACHINE FROM THE MANUFACTURER'S TESTING PROCESS
Return and Exchange Policy
Share
View full details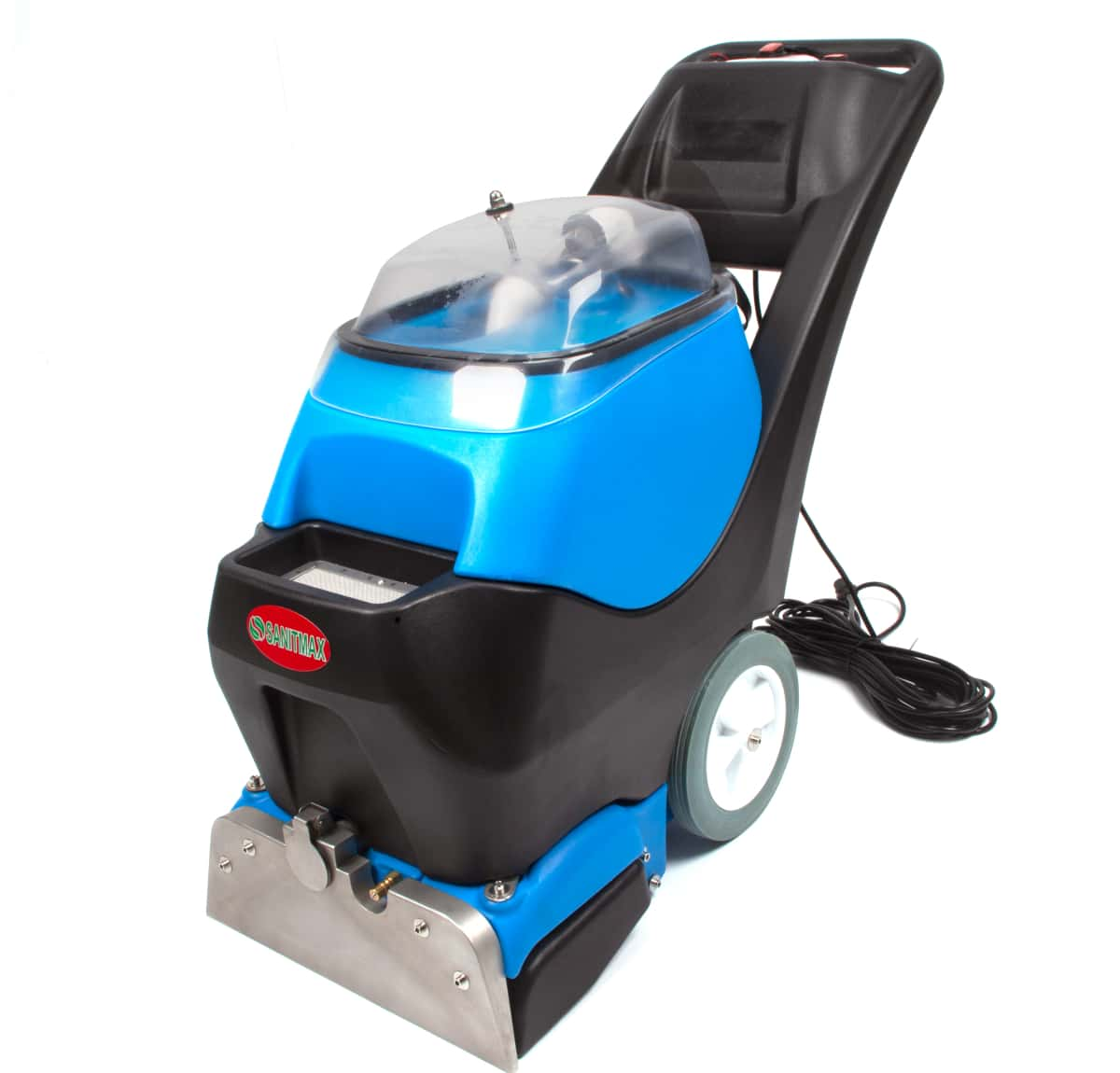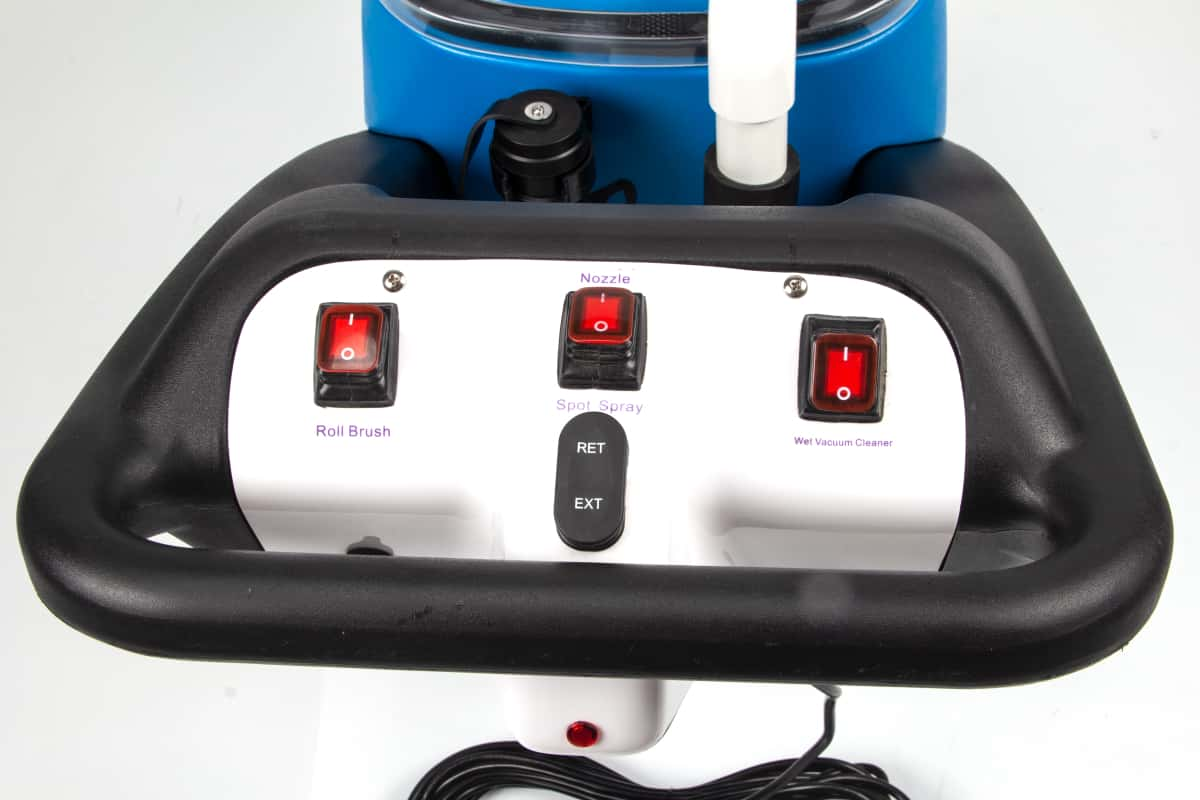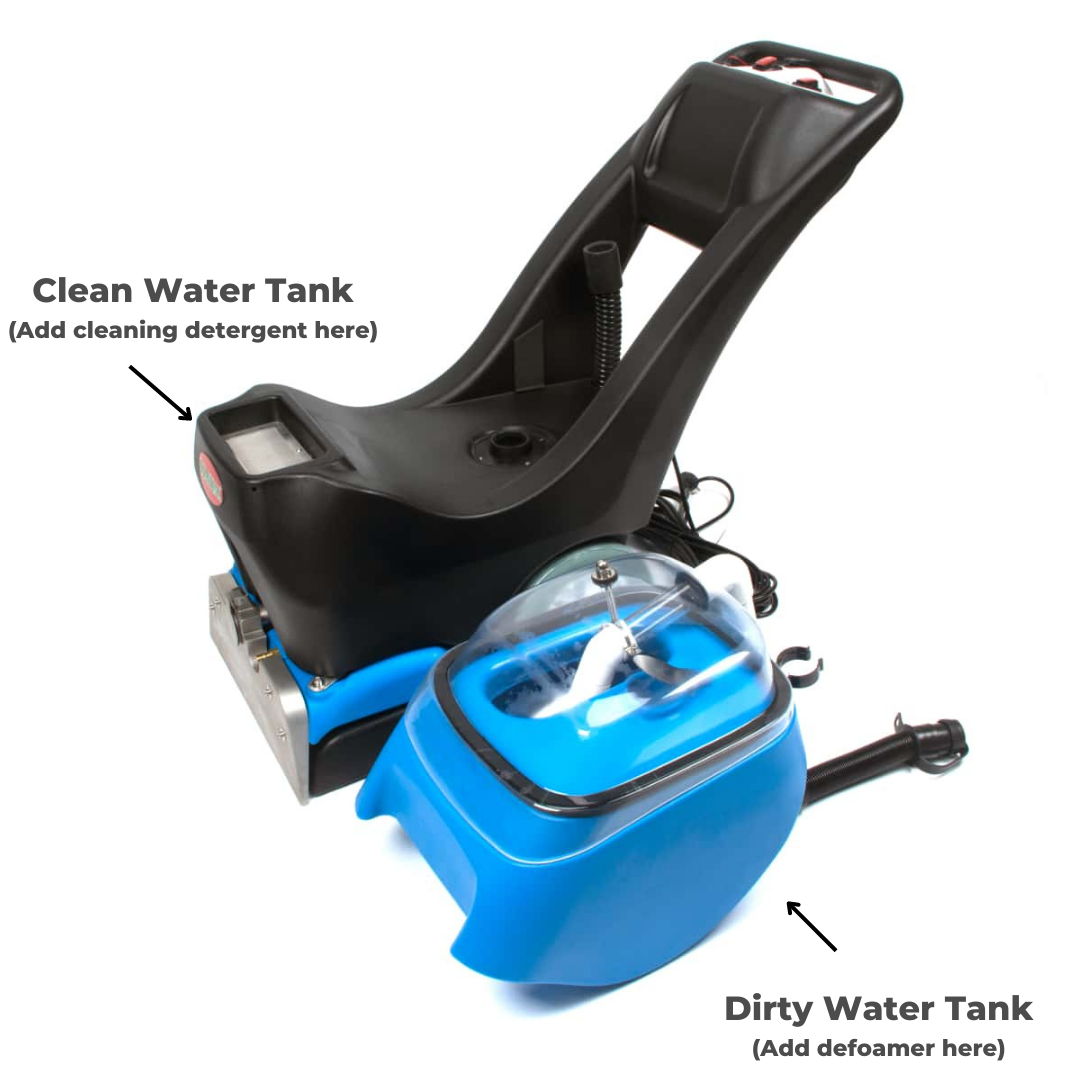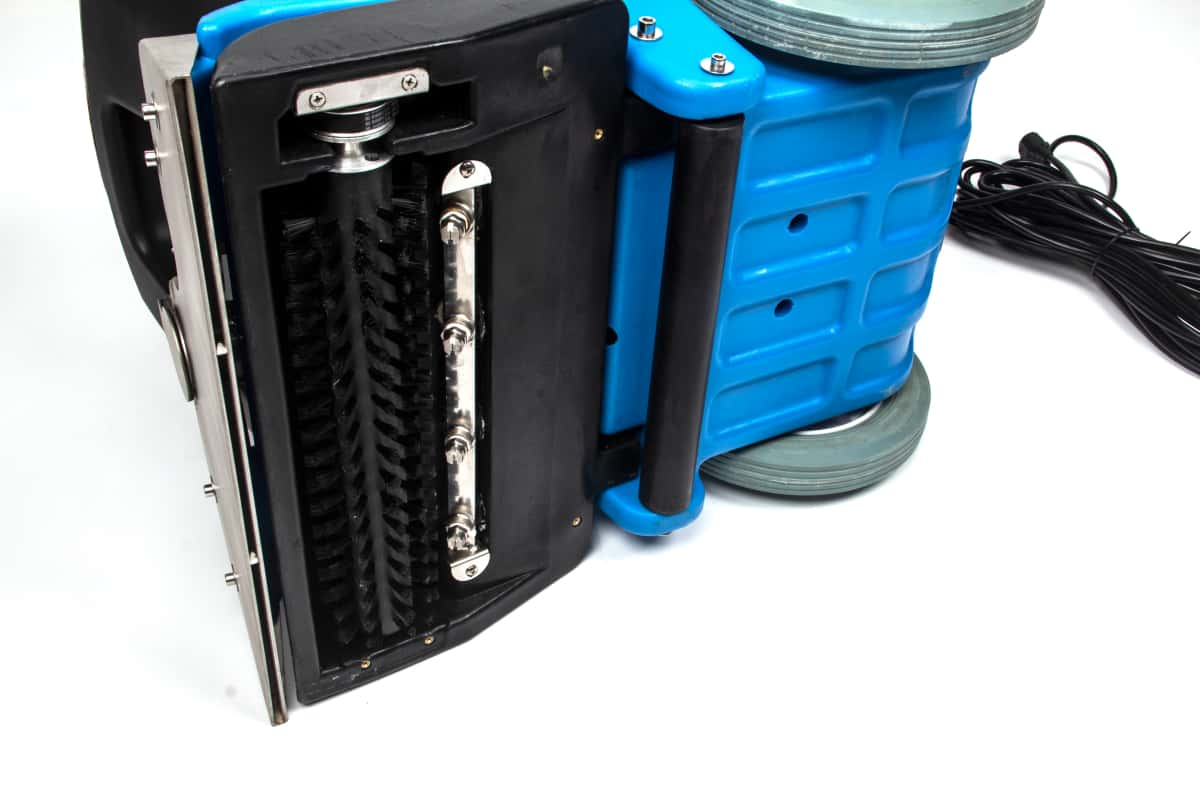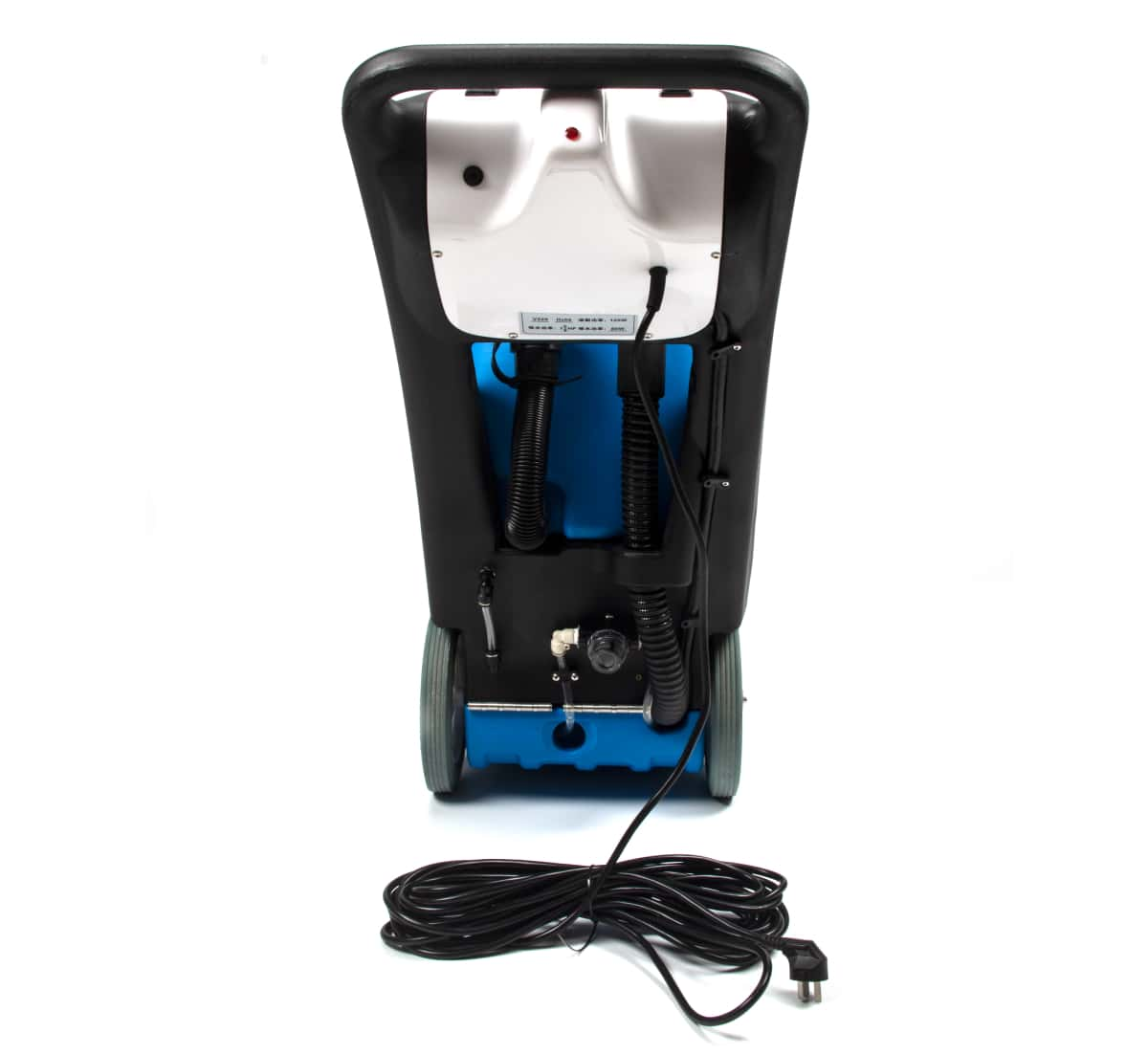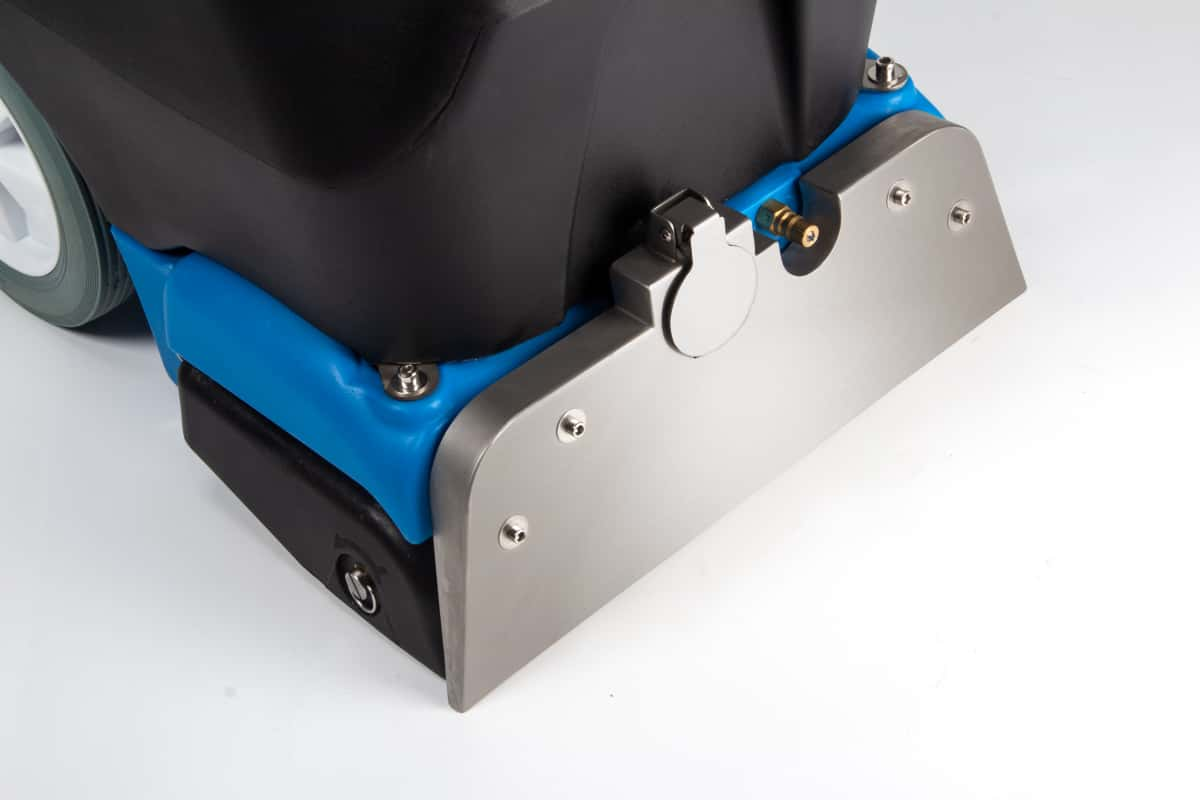 Return and Exchange Policy
At SANITMAX, we aim to provide our customers with a seamless shopping experience. We understand that sometimes, you may need to return or exchange a product. To make this process as easy as possible, we have established the following Return and Exchange Policy:
1. Eligibility Criteria:
Our 30-Days Money Back Guarantee backs your purchase! Free Returns are acceptable within 30 days after delivery due to the product's quality or shipping damage issues.
The returned products need to be properly packaged to ensure their safety during transportation.
Products that have been damaged due to customer misuse, negligence, or accidents are NOT eligible for returns or exchanges.
Some products may be non-returnable because they are subject to wear and tear:

Consumables parts: Items like brushes, pads, squeegees, filters, and other parts that have a limited lifespan and are designed to be replaced regularly.
Worn or Used Parts: Components that show significant signs of wear or use, as they may not be suitable for resale.
Custom or Special Order Parts: Parts that were custom-made or specially ordered for a specific machine and cannot be used in other equipment.
Opened or Used Cleaning Solutions: Cleaning solutions that have been opened and partially used are often non-returnable due to hygiene and safety concerns.

Returns and exchanges may be subject to additional terms and conditions based on the type of product.
2. Return Process:
To initiate a return, contact our Customer Support Team by sending email to support@sanitmax.com.
Provide your order number and a detailed reason for the return, send pictures or videos to show the defectives or damages.
Customer Support will provide you with return instructions, including an RMA (Return Merchandise Authorization) number or a return shipping label (if applicable).
3. Exchange Process:
To request an exchange, contact our Customer Support Team by sending email to

support@sanitmax.com

.
Provide your order number, the product you wish to exchange, and details about the replacement product.
Customer Support will guide you through the exchange process.
4. Shipping Costs:
Customers are responsible for the cost of shipping returns or exchanges, except in cases of defective or wrongly shipped products.
We recommend using a trackable shipping method to ensure your return is received successfully.
5. Refund and Exchange Processing:
Once your return is received and inspected, we will notify you of the approval or rejection of your refund or exchange.
Refunds, if approved, will be processed to your original payment method within 3 business days.
Exchanges, if approved, will be processed, and the replacement product will be shipped to you as soon as possible.
6. Contact Us:
If you have any questions regarding our return and exchange policy, contact our Customer Support Team at

support@sanitmax.com

.
This policy is subject to change and should be reviewed periodically. Your use of our services and purchase of products implies your acceptance of this policy. We are committed to ensuring your satisfaction, and our team is ready to assist you with any questions or concerns. Thank you for choosing SANITMAX.
Perfect for cleaning large carpet areas, such as hotels, offices, airports, and other commercial and industrial settings, and public spaces where large amounts of foot traffic can result in heavy soiling and stains on carpets.

The900 RPMhigh-speed brush can thoroughly clean dirt, mud, detergent residuals in the carpet, and loose carpet fibers to recover the elasticity and aesthetic characteristics of the carpet even in severe decay.

A visible cover and transparent recovery hose make the refill much easier; The powerful built-in2 Stage, 1.5 HP wet vacuum with21KPApowerful suction vacuuming motor can suction a large amount of dirty water into the recovery tank for quick drying.

Easy Control Panel, 13.8" Cleaning Path, 49 Ft power cord extends the cleaning area.

Free Freight Shipping

Free Freight Shipping to 48 states of America
Process in 2 Business Days, deliver in 2 weeks

2-year Manufacturer Warranty

2-year Manufacturer Warranty (Free replacement of non-wearable parts within 2 years)

30-day Money-Back Guarantee

30-day Money Back Guarantee (Free return for quality issues or shipping damages within 30 days after delivery)
Model: SM350
Application: Carpet Area

Cleaning Width: 13.8 Inch
Productivity: 2150 Sqft /h

Vacuum motor: 2 Stage, 1.5 HP
Voltage: 120V 60HZ

Solution tank capacity: 10.5 Gallon
Recovery tank capacity: 8 Gallon

Pressure: 160 PSI

Vacuum motor suction: 21 KPA
Power cord length: 49 Feet
Brush motor: 150W
Spray pump: 110W
Vacuum width: 18.5 Inch
Brush speed: 900RPM
Dimension(L x W x H): 45.3x18.5x36.2 Inch
Weight: 87 LBS
Safe grade: Il
Collapsible content
How to use the extraction cleaning function of the machine?

When the carpet needs a deep cleaning, you can choose the extraction cleaning function of the machine:

Vacuum the carpet before the extraction cleaning process.


Select high-quality extraction carpet detergent ( low-foam )and dilute.


detergent with clear water at 1: 20-40, depending on how dirty the carpet is. Then, put diluted carpet detergent into the solution tank.


Add the proper amount of defoamer into the recovery tank.


Connect the power supply, push the machine to the dirty area, and push the vacuum, brush, and spraying motor buttons individually.


After the diluted carpet detergent is sprayed onto the carpet, pull the machine backward, and the dirty water will be recycled into the machine. Repeat the above process by selecting whether or not to spray the cleaning solution if necessary.


When the recovery tank is full, switch off the power supply button and drain the recovery water tank.
What precautions should I take when using the SM350?

Getting profound cleaning results thoroughly and efficiently boosts sanitary conditions. 

Please note:

To ensure the machine is used correctly, we recommend carefully reading this manual or contacting your local distributor for further assistance.


Check the power supply voltage to see whether it complies with the cleaning machine.


Add the correct amount of defoamer into the recovery tank, and put a proper amount of extraction carpet detergent into the solution tank.


You can refer to the defoamer and extraction detergent manufacturer manual for optimum dosing.


When the waste water tank is full, turn off the machine and discharge the waste water completely.


Clean up the waste water tank after each use.


Store the machine in a dry indoor place.


During storage, empty the water tank or add some antifreeze to the water during the cold weather, or the water might freeze and break the pipe or block the waterway.
LET CUSTOMERS SPEAK FOR US